Xu Gives Keynote Address at International Conference
---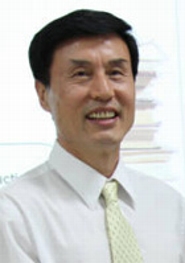 Professor of Chinese De Bao Xu gave the keynote speech at the 47th International Conference on Elementary Chinese Education (ICECE) held July 20-22 at the University of Zhengzhou Normal University, Henan Province, China. Xu's address focused on macro Chinese education. The 47th ICECE was cosponsored by the Education and Science Society, Washington, D.C., and the Education Department of Henan Province, China. More than 700 people from China and around the world attended the conference.
Xu also presented a guest lecture on "Multimedia Approach and Teaching Chinese as a Second Language" on Aug. 8 at Central Minzu University's Graduate School of Chinese Studies in Beijing.
In February, China Social Sciences Press published Xu's edited book titled Historical Linguistics: Dialectal Comparison and Historical Strata.