Xu Organizes Hamilton-Sponsored International Conference
---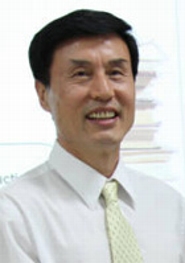 Professor of Chinese De Bao Xu organized the Seventh International Conference and Workshops on Technology and Chinese Language Teaching in the 21st Century (TCLT7) held May 25-27 at the University of Hawaii at Manoa (UHM). Co-sponsored by Hamilton College and UHM, the main themes of the conference were cloud computing and mobile technology and their application to technology-based language instruction.
The conference was attended by more than 200 professionals and scholars from 11 countries and regions including the United States, Canada, Argentina, the United Kingdom, Australia, Singapore, Taiwan, Hong Kong, China, Japan and South Korea. The event consisted of more than 100 papers and panel presentations, as well as six plenary speeches and six workshops. President Joan Stewart provided the opening remarks, read by William R. Kenan Professor of Chinese Hong Gang Jin.
In 2000, Hamilton College initiated and hosted the first TCLT conference. TCLT now has more than 200 supporting institutions in 18 countries and regions, which together have sent more than 700 professionals to the biennial TCLT conferences and workshops.
By initiating and sponsoring TCLT, Hamilton has established its reputation as the leader in technology-based foreign language instruction and cultural diversity.
Supported in part by a grant from the U.S. Department of Education and by the National Foreign Language Resource Center at UHM, full papers for TCLT7 were published in Conference Proceedings.