Xu Organizes International Conference
---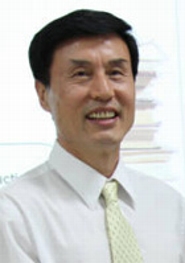 De Bao Xu, professor of Chinese, organized the 6th International Conference and Workshops on Technology and Chinese Language Teaching in the 21st Century (TCLT6) co-sponsored by Hamilton College and the Ohio State University and held at the Ohio State University June 12-14.

More than 170 professionals from 11 countries attended the conference that featured 55 selected papers presented in 17 panels and seven plenary speeches as well as hands-on workshops teaching up-to-date technologies and applications in Chinese language instruction. Conference proceedings were published on site by the National Center of East Asian Language Resources, Ohio State University.

TCLT, a biennial conference series, was initiated by Hamilton College in 2000. After 10 years and six conferences, TCLT has had 178 supporting institutions from 17 countries, which together have sent more than 600 professionals to the conferences and workshops.