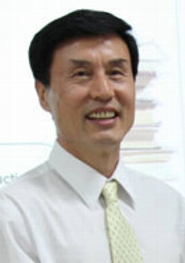 De Bao Xu, the Leonard C. Ferguson Professor of East Asian Languages and Literatures, organized the 8th International Conference and Workshops on Technology and Chinese Language Teaching in the 21st Century (TCLT8). Co-sponsored by Hamilton and Tufts University, the event was held June 6-8 at Tufts.
More than 143 scholars and professionals from eight countries and regions including the United States, Mainland China, Taiwan, Hong Kong, Japan, Singapore, France and Argentina participated in the conference and workshops.
The conference theme was "Technology Literacy and Language Teaching in the 21st Century," a current issue in language teaching. The topic was explored and discussed in depth by three invited keynote speakers.
TCLT8 featured two-day panel discussions that included 80 papers, and six one-day, hands-on workshops. In addition to discussions on the main theme, the conference covered a wide range of research topics in technology-enhanced language teaching including cloud computing, mobile technology, use of WeChat in Chinese language teaching, Chinese MOOCs and game-based instruction, among others.
Hamilton initiated the biennial conference of TCLT in 2000, aiming to bridge the gap between technology and teaching methodology and curriculum as well as to enhance the exchange on technology-based Chinese language teaching and learning. Since then, TCLT conferences have been attended by upwards of 800 professionals from more than 200 institutions in 19 countries and regions.