Yale Law Professor to Discuss Secularism
---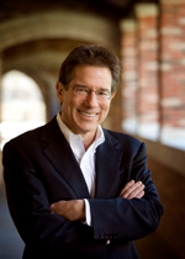 Sterling Professor of Law at Yale Law School Anthony Kronman will present the Doris M. and Ralph E. Hansmann lecture on Tuesday, Nov. 8, at 4:10 p.m. in the Taylor Science Center's Kennedy Auditorium. His lecture, part of the 2011 Humanities Forum, is titled "Education in the Age of Disenchantment" and is free and open to the public.
Kronman's lecture will discuss secularism in education, specifically focusing on the century-old writings of sociologist and political economist Max Weber, who called our age a "godless and prophetless" one where searches for the meaning of life can only exist in the privacy and quiet of one's personal beliefs.
Kronman teaches at Yale as an expert in contracts, bankruptcy, jurisprudence, social theory and professional responsibility. He holds a Ph.D. in philosophy and a J.D. degree from Yale University and has taught at both Yale and the University of Chicago. Kronman also served as the dean of Yale Law School from 1994 to 2004. He has authored several books, including Education's End: Why Our Colleges and Universities Have Given Up on the Meaning of Life, Max Weber, Contracts: Cases and Materials (with F. Kessler and G. Gilmore), and Lost Lawyer. Kronman is a fellow of the American Academy of Arts and Sciences and of the American and Connecticut Bar Foundations and has served as vice president as the Yale University Press Board of Governors since 2002.