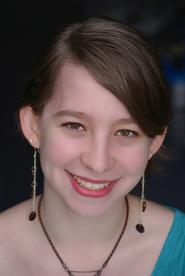 Although there are still five months left in 2014, Philadelphia's homicide count has already surpassed last year's total1. Violent crimes and gun control issues continue to pervade The City of Brotherly Love, escalating feelings of pain and terror felt by the community. Zones of Peace, an interfaith initiative founded in 2006 by the Religious Leaders Council of Greater Philadelphia, "works to eliminate today's culture of violence: its causes, incidents, and tragic consequences."
Jennie Wilber '17, a prospective religious studies major, has dedicated her summer to working with the Interfaith Center of Greater Philadelphia with support from the Class of 2006 Internship Fund. She was first introduced to the Center while in 10th grade, when she participated in the organization's Youth Initiative. Their work resonated with Wilber, who went on to participate in the Center's "Walking the Walk" program, meeting and learning from youths of all faith traditions.
Wilber wanted to continue her involvement at the Interfaith Center, prompting her to apply for an internship with the Council this summer. "I have always held the belief that it is essential for religions to work together toward a common cause of peace," said Wilber, "and that goal is absolutely attainable." She went on to explain the Zones of Peace initiative, which "offers recognition and networking to organizations within the greater city limits that are doing their part to remove various forms of violence from Philadelphia."
Acknowledging that these groups "are often doing thankless work," Wilber is glad that she can share their stories of hope with the community. Her work with the Center has included "interviewing nominated organizations, presenting Zones of Peace banners to newly recognized organizations, writing and designing newsletters, and gathering and organizing information on recognized groups."
Wilber said that during her time at the Interfaith Center, she has "learned how to communicate in a way that uses inclusive language and doesn't employ basic religious ignorances and assumptions," a skill she thinks everyone could use.
"I wish that more people would take the time to learn how to communicate respectfully," she continued, "and learn about religion from those practicing it, instead of absorbing and regurgitating the often skewed information handed to them through social and media influences."
Noting a dichotomy, Wilber said that "religion is tediously personal and yet hugely connecting." During a secular age, she lamented that "[she doesn't] see others acknowledging the depth or meaning in it much at all." According to Wilber, one of the largest factors contributing to this is "assuming you know what someone believes because you know what others in their religion believe."
She said "hearing other people's stories is incredibly important and makes all the difference in a conversation between people." Wilber optimistically added, "I have seen it work here at the Interfaith Center and I am confident that it can work in other places worldwide."
Although she is unsure how, Wilber is committed to working toward interfaith peace, "whether that includes going to seminary, continuing on to a masters program, or starting to work at an organization that works in the field."
1http://www.phillypolice.com/crime-maps-stats
Jennie Wilber is a graduate of Downingtown High School West, Pa.