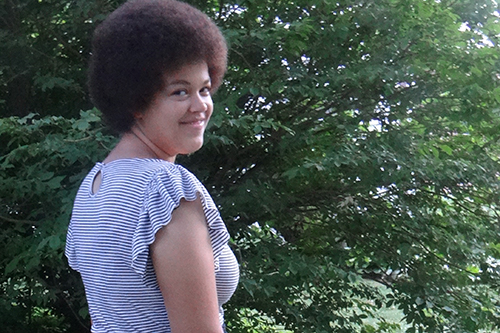 Maraina Adams '17
A student's success: a first-year award for excellence
After four years of Chinese in high school, Maraina Adams '17 started Hamilton College figuring she would minor in the language. However, faculty members spotted her for a potential concentrator. Clearly, her professors were on to something: At the end of her first year, Adams won the College award for excellence in Chinese language and literature at the introductory level. She plans to minor in art, major in Chinese and study abroad with the Associates Colleges in China program.
More >>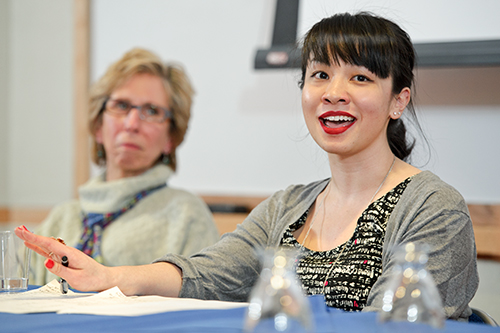 Emily Tang '08, right, returned to the Hill for an alumni Career Center panel in 2011.
A graduate's progress: a master's in China studies
Emily Tang '08 expected to go into publishing. She took her first Chinese course at Hamilton College to fulfill a language requirement for her creative writing major; now she's a China studies concentrator, specializing in emerging markets, at Johns Hopkins School of Advanced International Studies.
More >>