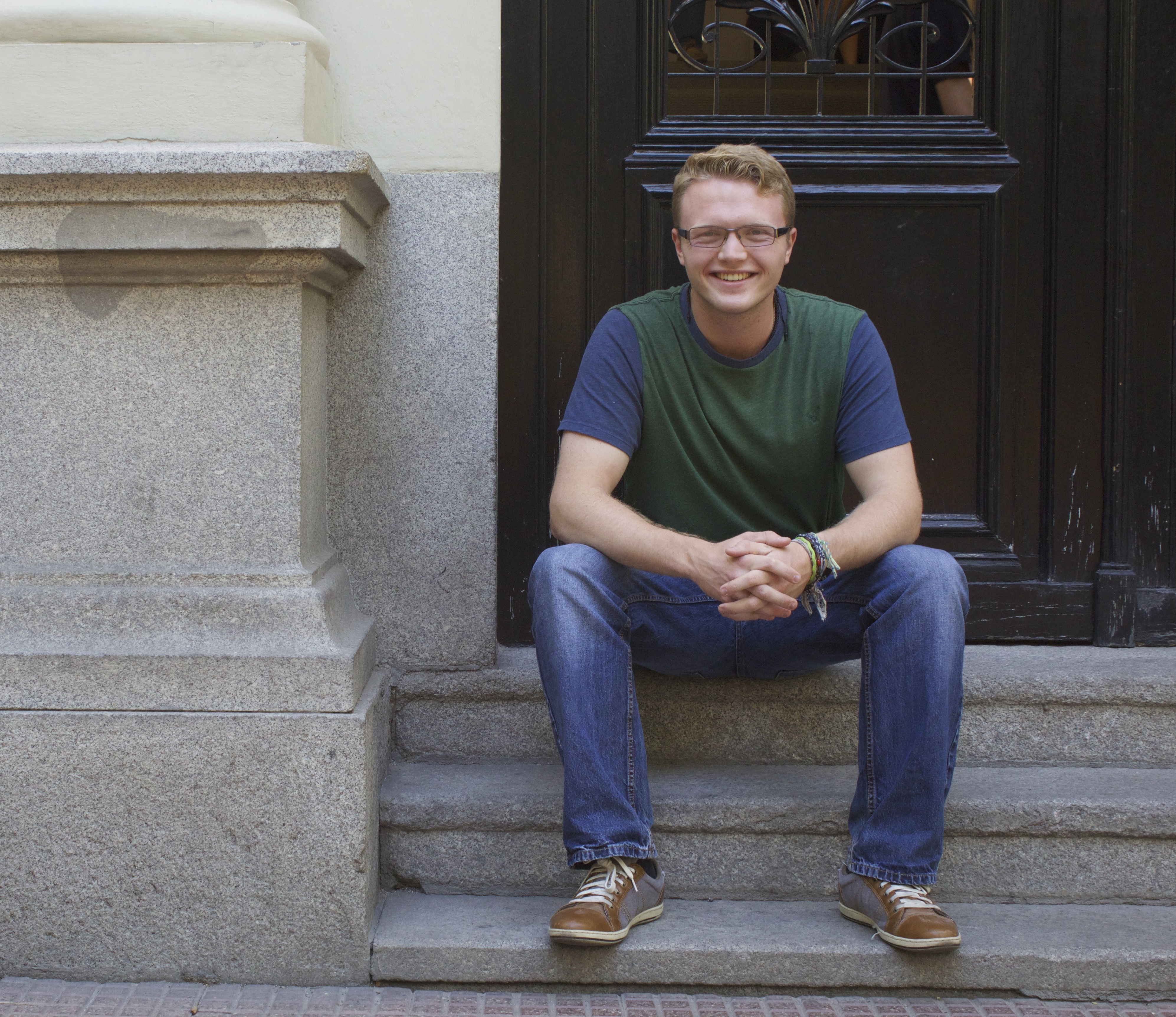 Bryan Ferguson outside the Instituto Internacional in Madrid.
A double major and multiple goals
During high school Bryan Ferguson '17 volunteered in a pediatric oncology unit at a local hospital, an experience that helped convince him he wanted a career as a physician. He also loves learning Spanish. He majors in biochemistry and Hispanic studies and is spending part of his junior year in Madrid. He hopes to use Spanish in his career. "I know I would really love to do clinical work in Latin America. The dream is to establish my own clinic somewhere, but who knows if that will ever happen?" says Ferguson, who leads Global Outreach Hamilton, which undertook a service project in Nicaragua and is planning another. His dream has another component, discovered through summer research with Hamilton College Associate Professor Myriam Cotten and during his Summer Undergraduate Research Fellowship at Upstate Medical University in Syracuse, N.Y. He loves doing drug-design research, too.
More >>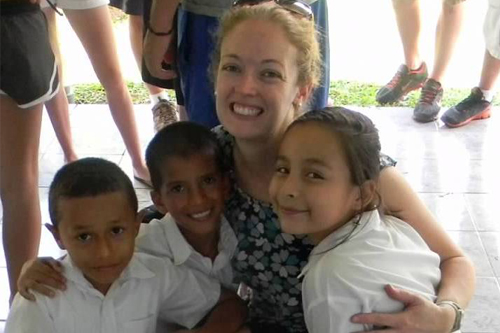 Amie Johnson '04 on a trip she took with her high school students to Costa Rica.
A graduate's progress: teaching what she loves
Amie Johnson '04 studied Spanish at Hamilton College because language was something that she loved. Now, as a Spanish teacher at a high school just down the hill from campus, she tries to spread that love of languages to her students.
More >>