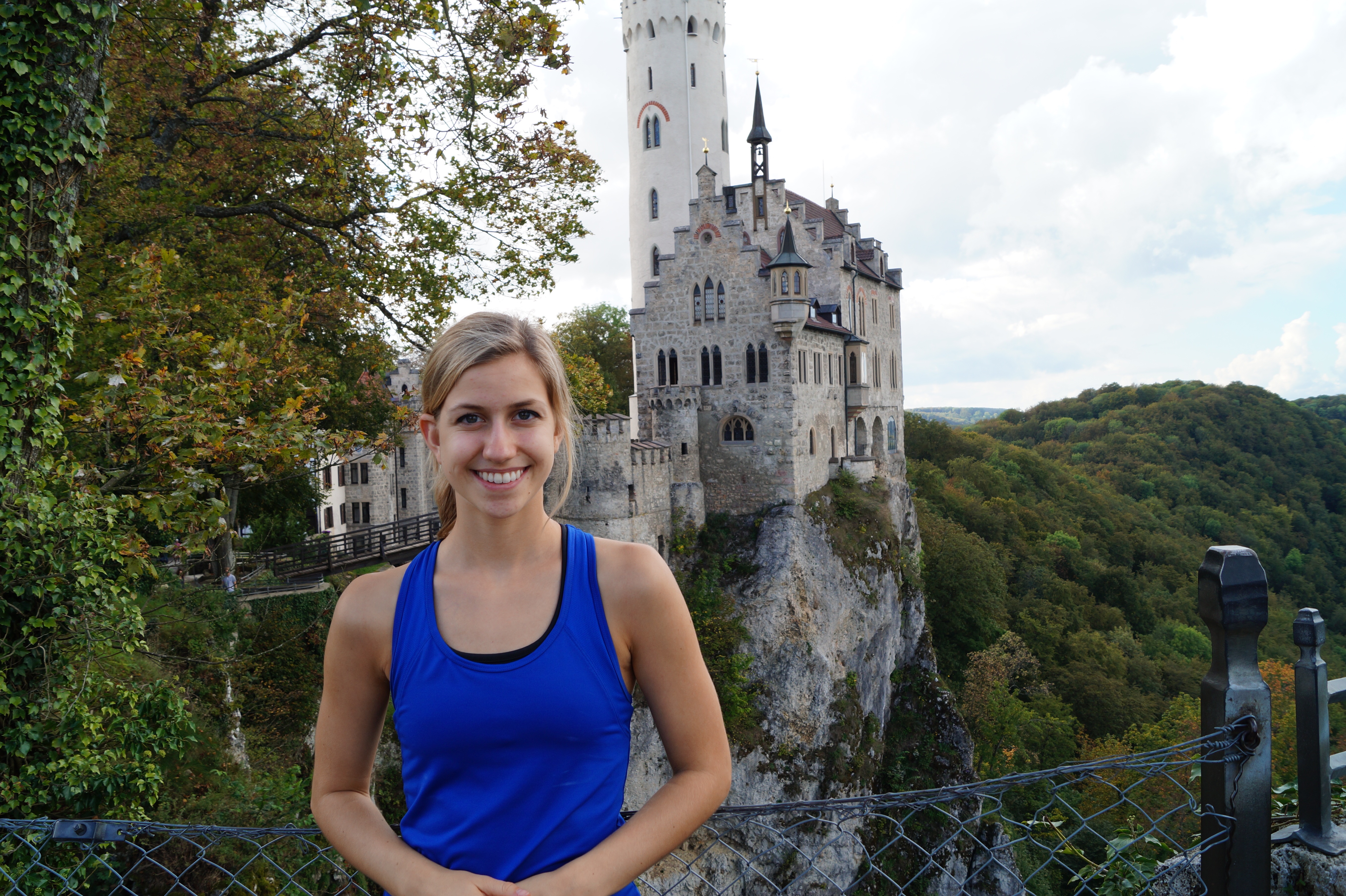 Charlotte Carstens '16 at Lichtenstein Castle in the town of Honau, Germany, during her study abroad.
A full year abroad clinches fluency in German
One reason Charlotte Carstens '16, opted for Hamilton College was that it allowed her to study abroad in Germany for a full academic year: Some colleges she visited didn't have that option. She says her time at a university in Tübingen helped her achieve fluency in German – and learn to live independently, as an adult. "I think that I just have a huge sense of accomplishment from that. And coming back to the United States I just feel a lot more confidant that, postgraduation, if I can handle it in a foreign country, I can handle it here," says Carstens, who taught and led an informal English language class for high school students and interned at Stuttgart city hall while she was abroad. She majors in German studies and world politics.
More >>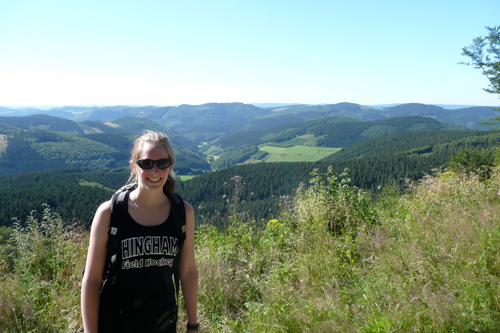 Emily Johnston '10 in Germany.
A graduate's progress: building a business
Emily Johnston '10 wasn't thinking about jobs when she chose German as one of her majors (history is the other) at Hamilton College, but her affinity for the language helped inspire a career. She is parlaying her language and knowledge of Germany into her own business, Wanderlust Travels, a summer program in Germany for high school students.
More >>