2012 Hamilton College Honorary Degree
Presented to Eugénie A. Havemeyer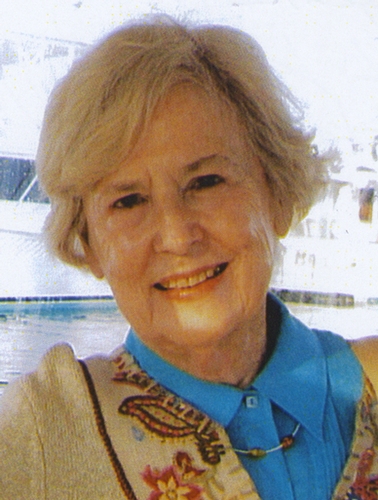 Your service on this hilltop spans 46 years and two colleges. The first trustee elected by those who incorporated Kirkland College, you became chair of the Physical Plant ­Committee and guided construction of the Kirkland campus. In?1969, you were the unanimous choice for vice chair of the Kirkland board and served until the two colleges merged in 1978 and you joined the Hamilton board.
As a 1951 honors graduate of Vassar College, the mother of?six daughters and the recipient later in life of master's and doctoral degrees from Columbia University, you are a champion for women in higher education. But your principal concern for students on this campus is ­perhaps best expressed in the question you posed to the Hamilton Board of Trustees in 1977 when consolidation of the two colleges was being considered: "How are women and men best educated on this Hill?"
That simple question has shaped your service to Kirkland and Hamilton for more than four ­decades. But your bond with College Hill goes deeper. Your two brothers, Frank Howard Thomas Jr., Class of 1938, and John Atlee Light Thomas, Class of 1940, became doctors and died at an early age. You have ensured that their legacies would endure through an endowed scholarship and the establishment, in their memory, of the Kirkland Alumnae Lounge in the Beinecke ­Student Activities Village.
In this year of Hamilton's bicentennial when we celebrate our College's history and traditions, as well as the loyalty of our closest friends, it is with particular pleasure that we present an ­honorary degree to one of the original trustees of Kirkland, a college which has had a profound influence on the?Hamilton of today.
Eugénie Havemeyer, acting upon the authority of the Board of Trustees, I am pleased to confer on?you the degree of Doctor of Humane Letters of Hamilton College, admitting you to all of its rights?and privileges. In token whereof, we present you with this ­diploma and invest you with this hood.
Joan Hinde Stewart
President
May 20, 2012