2009 Hamilton College Honorary Degree
Presented to Stuart L. Scott '61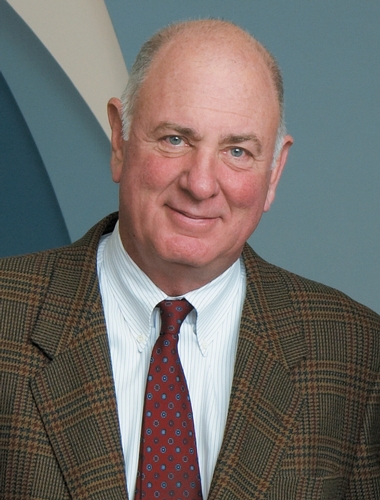 Colleges, especially the private kind, depend, and thrive, on the loyalty and selfless service of their alumni. Hamilton is exceptionally fortunate in that regard, and you exemplify our good fortune.
You came from the Chicago area to this Hill, and following your graduation with the Class of 1961, you returned to Illinois and acquired a J.D. degree from the Northwestern University School of Law. After a few years as a practicing attorney, you began a distinguished career in the real estate field, ultimately becoming chief executive officer of Chicago-based LaSalle Partners. Under your stewardship, the firm underwent rapid growth through acquisitions and mergers. When it merged with a venerable British firm in 1999 to form Jones Lang LaSalle, you, as its founding CEO, helped create the world's leading real estate services and investment management organization. With offices in 32 countries on five continents, the company reflected your global vision.
The dedication and drive that characterized your business career have also served your alma mater exceedingly well. You joined Hamilton's board in 1985 and subsequently chaired the College's Annual Fund and the highly successful Campaign for the '90s. Under your leadership as chairman of the board from 2002 to 2008, the College experienced remarkable gains in academic standing and financial strength. Your tenure also saw the construction of numerous new physical facilities, notably the Science Center. They are merely the most tangible evidences of the profound imprint that you have made on this Hill.
Stuart L. Scott, acting on the authority of the Board of Trustees, I am pleased to confer on you the degree of Doctor of Laws of Hamilton College, admitting you to all of its rights and privileges. In token whereof, we present you with this diploma and invest you with this hood.
Joan Hinde Stewart
?President?
May 24, 2009