2014 Hamilton College Honorary Degree
Presented to Thomas J. Schwarz '66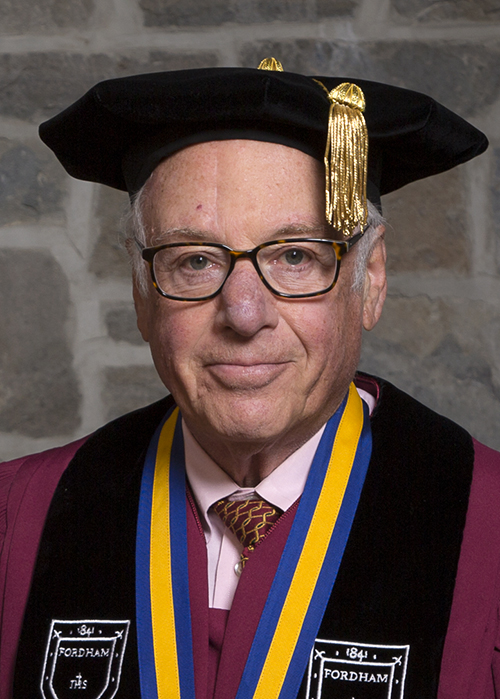 At a Hamilton College commencement nearly 50 years ago, you received the bachelor's degree that would launch a remarkable ­career. After obtaining your law degree from Fordham University, where you were an editor of the Fordham Law Review and graduated second in your class, you joined Skadden, Arps, Slate, Meagher & Flom, where you became national practice leader of the Litigation Department and founding partner of the firm's ­Committee on Diversity. Throughout your career, you championed government integrity, arts in public schools and election reform, among other matters.
Thirty-three years after leaving College Hill, you ­returned to campus, this time as acting president, and thereby launched a second career. Since 2002, you have served as the fifth president of Purchase College, the State University of New York's conservatory and liberal arts college. With a focus on environmental and social respon­sibility and after instituting a collegewide campaign to "Think Wide Open," you have raised the college's national profile, raised student graduation and retention rates, and raised new resources to expand student programs and college facilities.
You have the determination of a litigator, the leadership of a CEO, the acumen of a business owner, the wisdom of a trustee, the self-sacrifice of a public servant, and the ­generosity of a ­philanthropist, because you have been all these things. We honor you today for the example you provide to those who follow you on College Hill.
Joan Hinde Stewart
President
May 25, 2014