Saturday, March 5
In public speaking, one can learn by losing
By Jeffrey Cardoni '11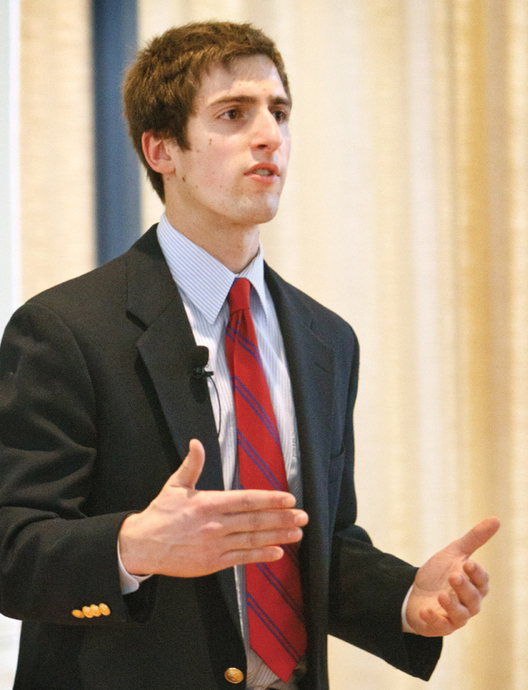 The first time I competed for the McKinney Prize in persuasive speaking, I argued that Hamilton students ought not to illegally download music. Having spent the previous semester researching the future of print media and having recently read Cory Doctorow's Content, I actually believed that file sharing was not a very grave crime. My original speech, in fact, defended students who shared music. But I felt my original argument was so self-evident to an audience of students that I had to argue against my own opinion to make things interesting.
I lost in the final round.
Two weeks ago, competing a second time for the McKinney Prize, I argued that Hamilton should extend its reading period by one-and-a-half to two days. Later, I learned that the College is planning to make such a change by extending the reading period to Tuesday and Wednesday of Finals Week.
I did not advance to the final round.
Today, competing for the first time for the Clark Prize, I argue that athletes have a moral responsibility to abide by the principles of their sport, to win by virtue of the abilities their contest is intended to test, and to compete purely for the sake of winning a valid competition. I do not argue to support reforms that are already under way, since I believe such an argument is self-evident.
I lose in the final round.
Related
In two years of competing in public speaking competitions, I have become highly aware of the differences between writing and speaking, between being right and convincing others that you are right, and between logic and persuasion. I don't know if I accomplished anything, but I know that Hamilton helped me improve.