15th Annual MLK Service Day Puts Students to Work in Community
---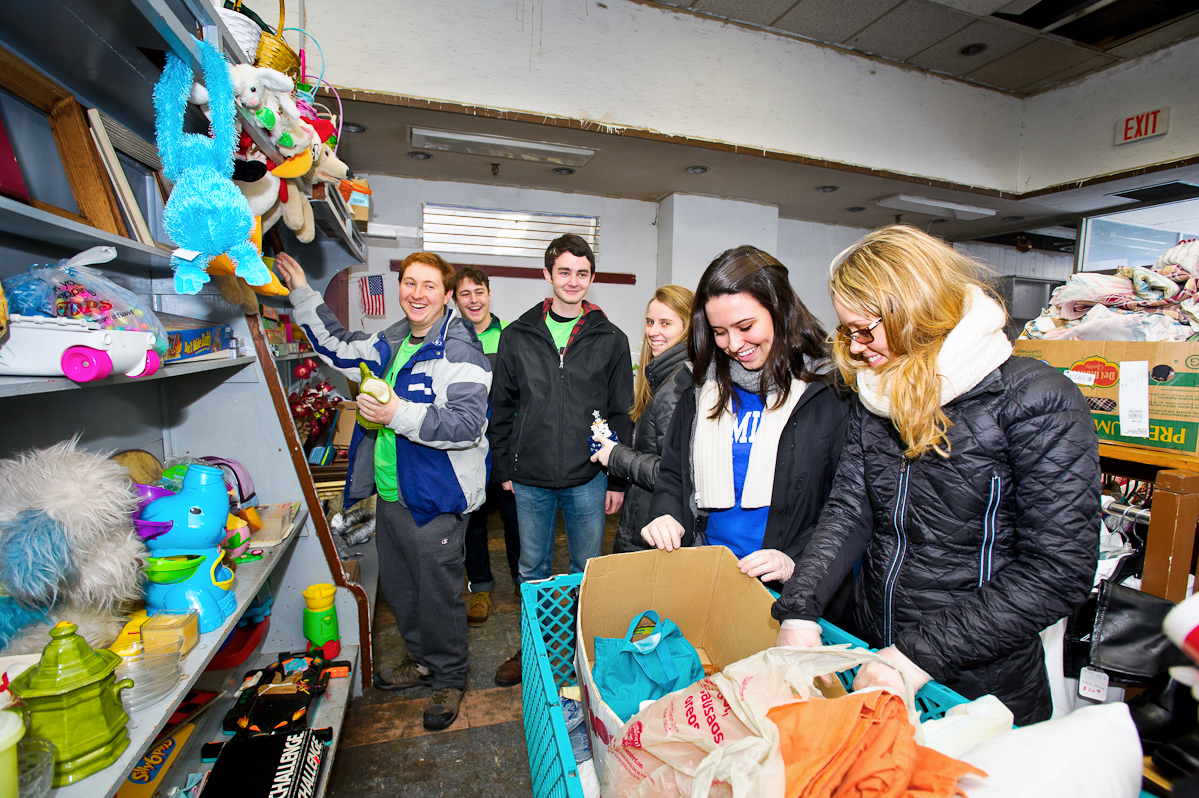 More than 80 students volunteered at non-profit agencies in the local community on Saturday, Jan. 26, for Hamilton's 15th annual Martin Luther King Jr. Service Day. Hamilton Association for Volunteering, Outreach and Charity (HAVOC) sent groups of students to 19 different sites to spend the afternoon working on various projects.

Students painted, sorted food, shelved books and organized clothing at Country Pantry, Hope House, the Kirkland Town Library and Sculpture Space, among other organizations.
HAVOC's Elizabeth Rodriguez '15 said, "It was exciting to see how many students are passionate about service and will willingly wake up on a Saturday morning to volunteer." She addressed student participants before they embarked on their service trips, quoting Martin Luther King Jr. "'No work is insignificant. All labor that uplifts humanity has dignity and importance and should be undertaken with painstaking excellence.'"
"We tried to remember this quote throughout the day and represent Hamilton with dignity and excellence," said Rodriguez.