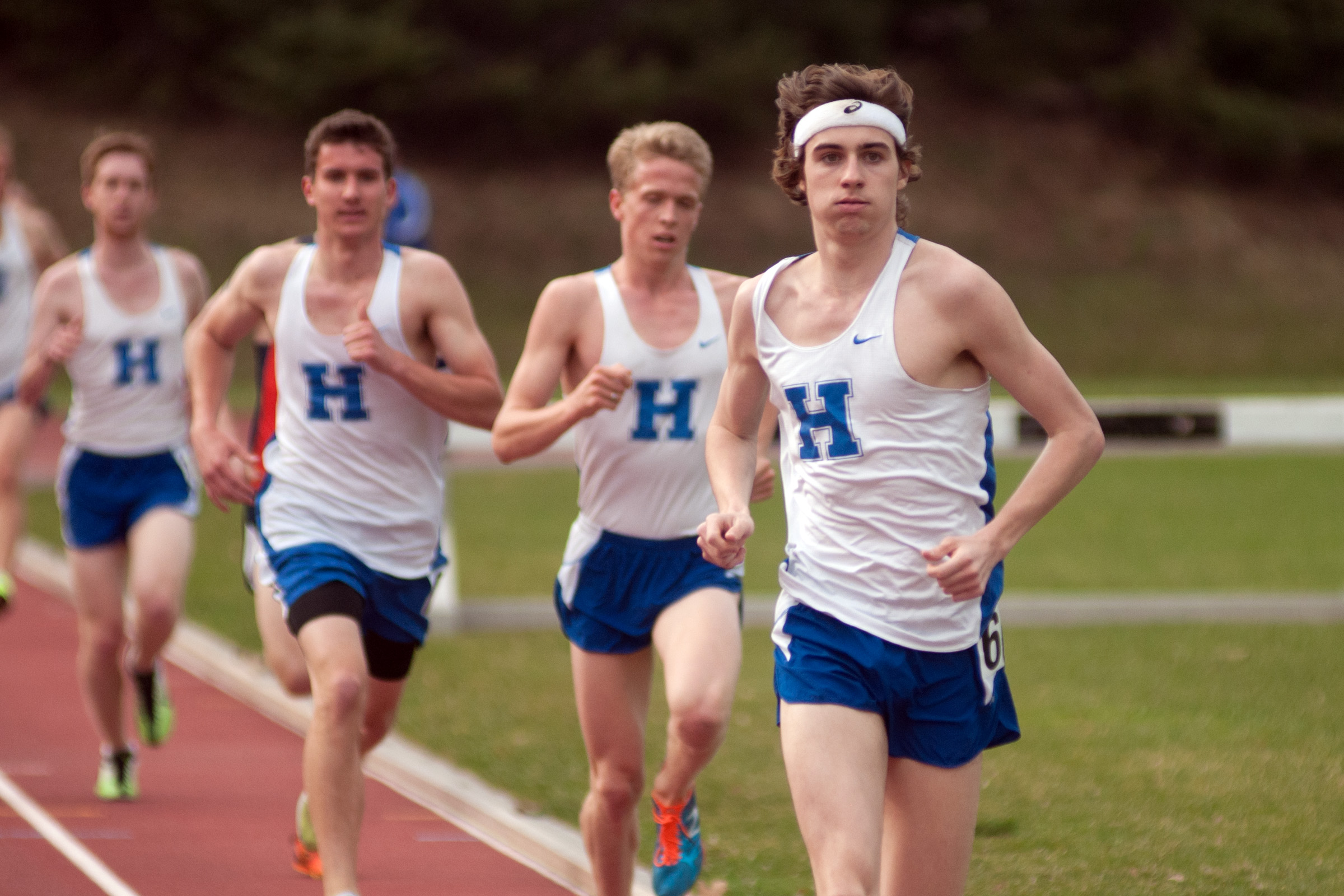 The Hamilton College men's track & field team competed at SUNY Geneseo's non-team scoring SUNY G Open on Saturday.

Complete results

James Bryan '16 and Harry Sullivan '16 were the top two collegiate finishers in the 1,500-meter run, placing second and third overall with times of 4:11.75 and 4:12.08, respectively.

Matthew Peterfreund '14 took third in the javelin throw with a distance of 41.28 meters (135 feet, 5 inches). Dylan Berardelli '16 was fourth in the shot put with a toss of 13.39 meters (43 feet, 11.25 inches) and ninth in the hammer throw with a mark of 38.67 meters (127 feet, 2 inches). Will Tifft '14 finished fourth in the hammer throw at 44.46 meters (145 feet, 10 inches) and seventh in the discus throw at 32.41 meters (106 feet, 4 inches).

Jake London '14 cleared 1.78 meters (5 feet, 10 inches) in the high jump, which was good for sixth place. London was 10th in the 100-meter dash, finishing in 11.87 seconds.

Grant Whitney '17 placed fourth in the 800-meter dash with a time of 2:00.28. Todd Roeder '16 was sixth in the discus throw with a mark of 34.56 meters (113 feet, 5 inches).

Nate Somes '16 and Matthew McCarron '17 placed seventh and ninth in the 400-meter dash, posting times of 53.01 and 53.82 seconds, respectively. Daniel Baer '15 rounded out Hamilton's individual top-10 showings, taking ninth place in the 1,500-meter run in 4:15.57.

Two relays recorded top-10 efforts. The 400-meter relay of Robert Miles '16, London, Max Newman '16 and Zachary Pilson '16 finished sixth in 46.36 seconds. Somes, Sam Reider '14, McCarron and Leonard Kilekwang '16 ran the 1,600-meter relay and took fifth place in 3:40.33.

The Continentals are back in action at the 2014 NESCAC Track & Field Championships hosted by Colby College in Waterville, Maine, on Saturday, April 26.