2012 fall sports schedules released
---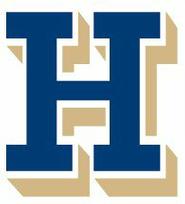 The Hamilton College fall sports season kicks off on Tuesday, Sept. 4, when the women's soccer team travels to SUNY Oswego for a non-conference game at 4 p.m.

The men's soccer team makes the trip to Oswego the following day for a 4 p.m. match. On Saturday, Sept. 8, the Hamilton campus will host its first athletic contests as field hockey and both soccer teams take on Trinity College in NESCAC action. The men's and women's cross country teams host their annual short course invitational on Sept. 8 as well.

Fallcoming is slated for Oct. 5 through Oct. 7, and will feature the football home opener against Trinity at 1 p.m. Additional home events during Fallcoming include two women's volleyball matches, cross country and men's golf invitational and the men's and women's crew Bridge-to-Bridge Regatta in Rome, N.Y.

For a full list of each fall sport schedules: