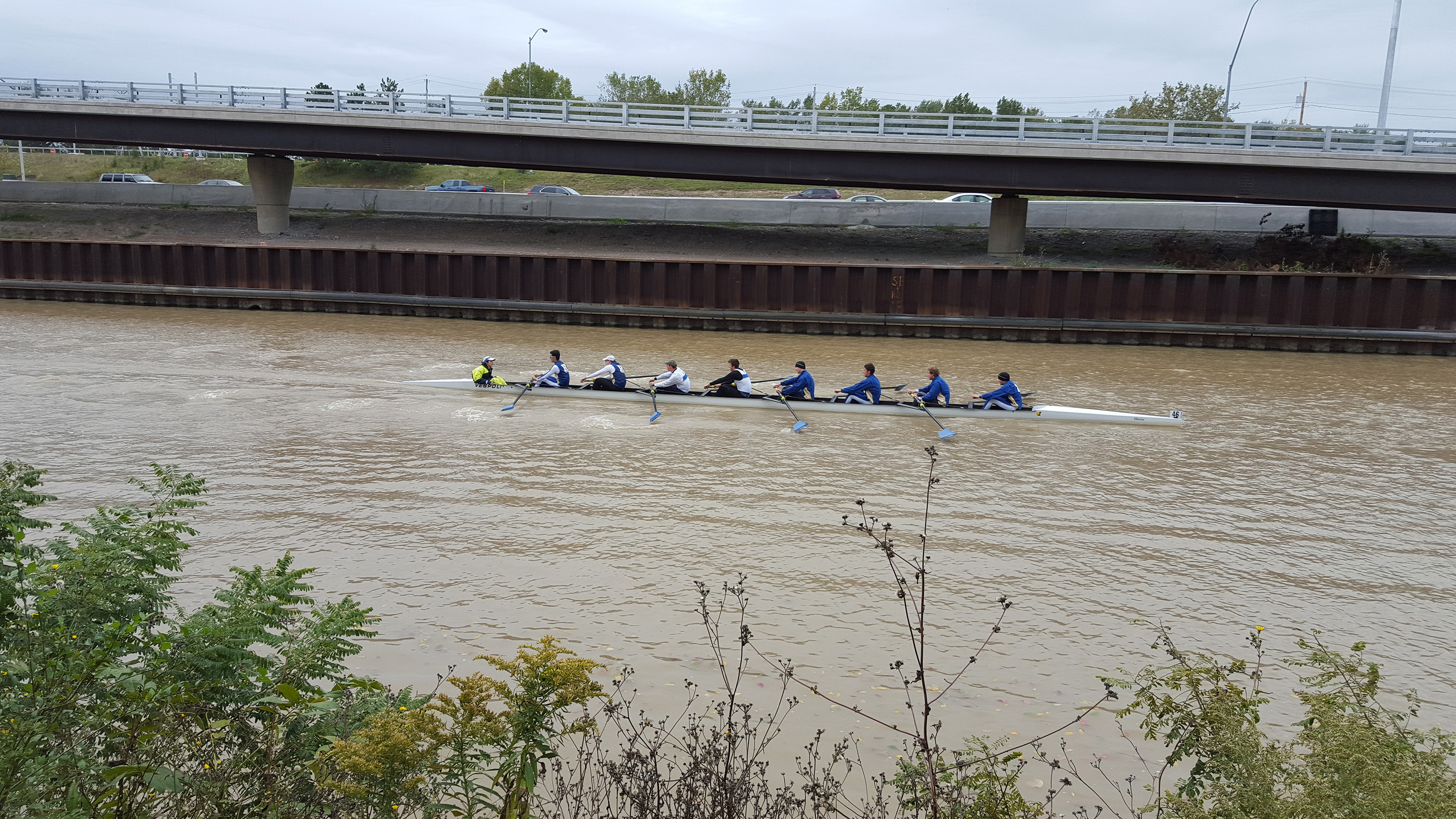 All eight rowers and the coxswain from the varsity 8 return this season for the Hamilton College men's rowing program.

Parker Lewis '16, who was on the NESCAC all-conference and Eastern College Athletic Conference National Invitational Rowing Championships (ECAC NIRC) all-star teams last spring, leads the way in 2015-16.

2014 all-NESCAC honoree Landon Morin '16 is back as well. The other returning members of the varsity 8 are Elias Clough '17, George Segee-Wright '17, Harry Thomas '18, Oliver Magnusson '17, Michael Burchesky '17, Jared Lippman '16 and coxswain Mali Barker '17. The men have a strong group of novices and a handful of freshmen with solid experience that will make an impact this fall.

Last spring the men's varsity 8 defeated Union College for the Gilman Cup and St. Lawrence University for the Houlihan Cup. Hamilton went on to finish sixth in the varsity 8 grand final at the 2015 New York State Rowing Championships. The men rowed in the collegiate 8 at the prestigious Head of the Charles Regatta in October.

Head coach Rob Weber joined the Continentals in August 2014 after six years at Franklin & Marshall College and aims to improve the program's overall standing in the state and the region.

This fall the team travels to Rochester for the Head of the Genesee and to Philadelphia for the Head of the Schuylkill. Hamilton will host the Bridge to Bridge Regatta on Oct. 10 on the Erie Canal in Rome where its boathouse is located.

The College has a two-week break in March and the rowing programs take advantage of that to train in a warmer climate for much of that time. In 2015 the teams went to Tennessee and then raced at the Memorial Murphy Cup in New Jersey. The New York State Rowing Championships and the ECAC NIRC are also held in the spring. The NESCAC conducts its championships at the ECAC NIRC every year.