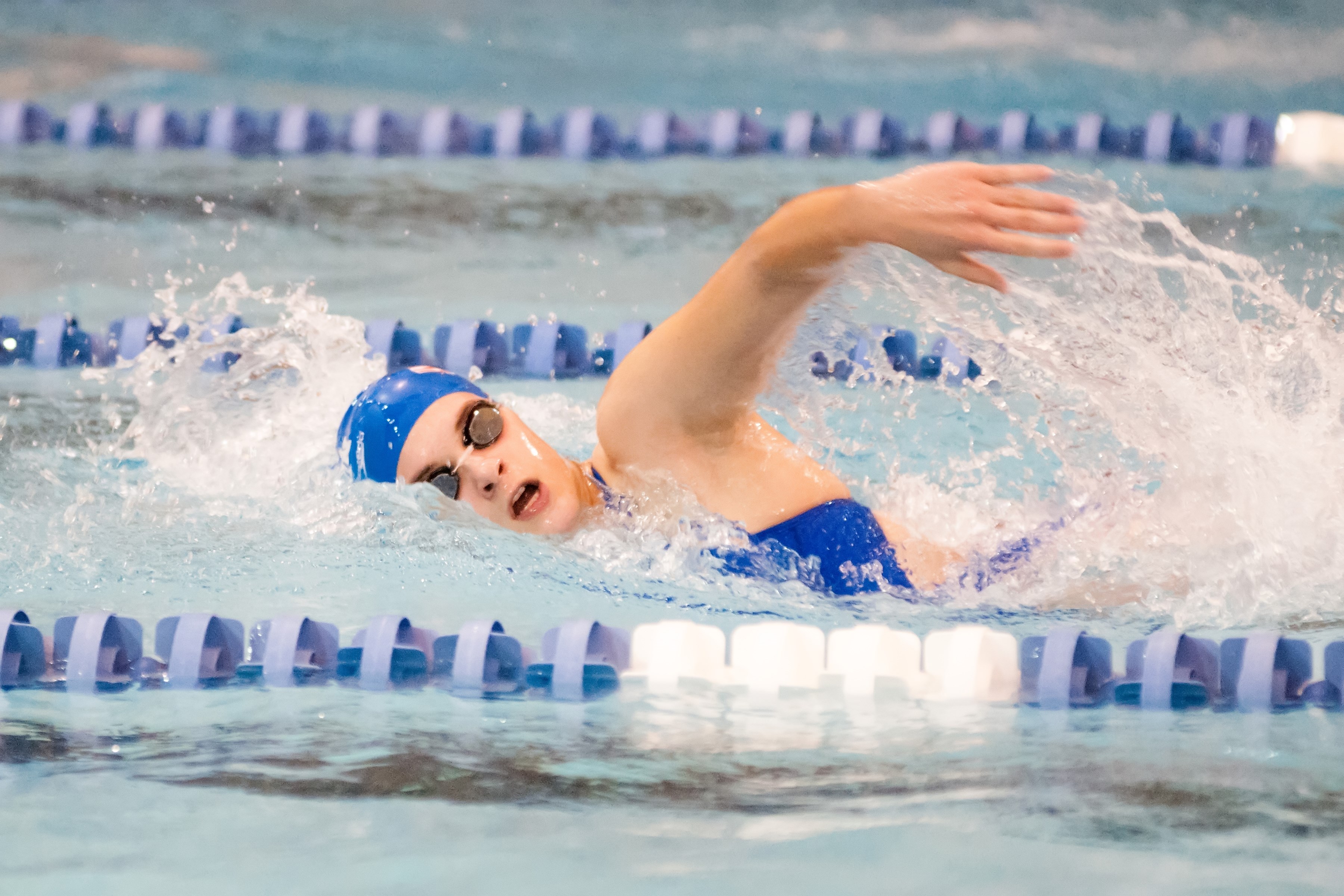 Seven seniors lead the Hamilton College women's swimming and diving program into 2015-16. The team captains are Lauren Halladay '16, Lauren King '16 and Sarah Thomsen '16. The roster features seven newcomers, including three freestyle swimmers and a trio of divers. The other first-year is Madeleine Lepesant '19, who may develop into one of the top butterfly swimmers in program history. Two pairs of sisters are part of the team -- Erin '18 and Bridget Lewis '16 and Lauren and Jessie Halladay '18.

The Continentals are led by a pair of talented sprint free swimmers in Sarah Hooper '16 and Lauren Klei '18. Hooper is on the program's Top 10 Times list in the 50 free (fifth), 100 free (third) and 200 free (eighth). Klei appears on the same three lists as she is ninth in the 50, 10th in the 100 and seventh in the 200. Hannah Mooney '17 is the top distance returner and is 10th on the top times list in the 500 free.

The breaststroke is in good hands thanks to Lauren Halladay and Erin Lewis. Halladay is fourth on the top times list in both the 100 and 200 breast, and Lewis is in ninth place in the 100.

Emma Raynor '18 leads all backstroke returners. Raynor is fourth in the 100 back and ninth in the 200 on the top times list.

In diving, Thomsen and Rachel Williams '17 are back for Hamilton. They will be joined by Jackie Bussgang '19, Melissa Paragamian '18 and Sarah Pickup '19.

The 2015-16 schedule is highlighted by the Hamilton Invitational on Dec. 4 and 5. The Continentals won last year's five-team invitational. Hamilton also hosts dual meets against Wesleyan University (Jan. 3), Rochester Institute of Technology and Vassar College (Jan. 16), Skidmore College (Jan. 20) and RPI (Jan. 30). The team travels to the Florida Keys for several days in early January to train and compete outdoors. The season concludes with the NESCAC Championship, one of the top conference meets in Division III, at Middlebury College in February and the NCAA Men's and Women's Swimming & Diving Championships in Greensboro, N.C., in March.