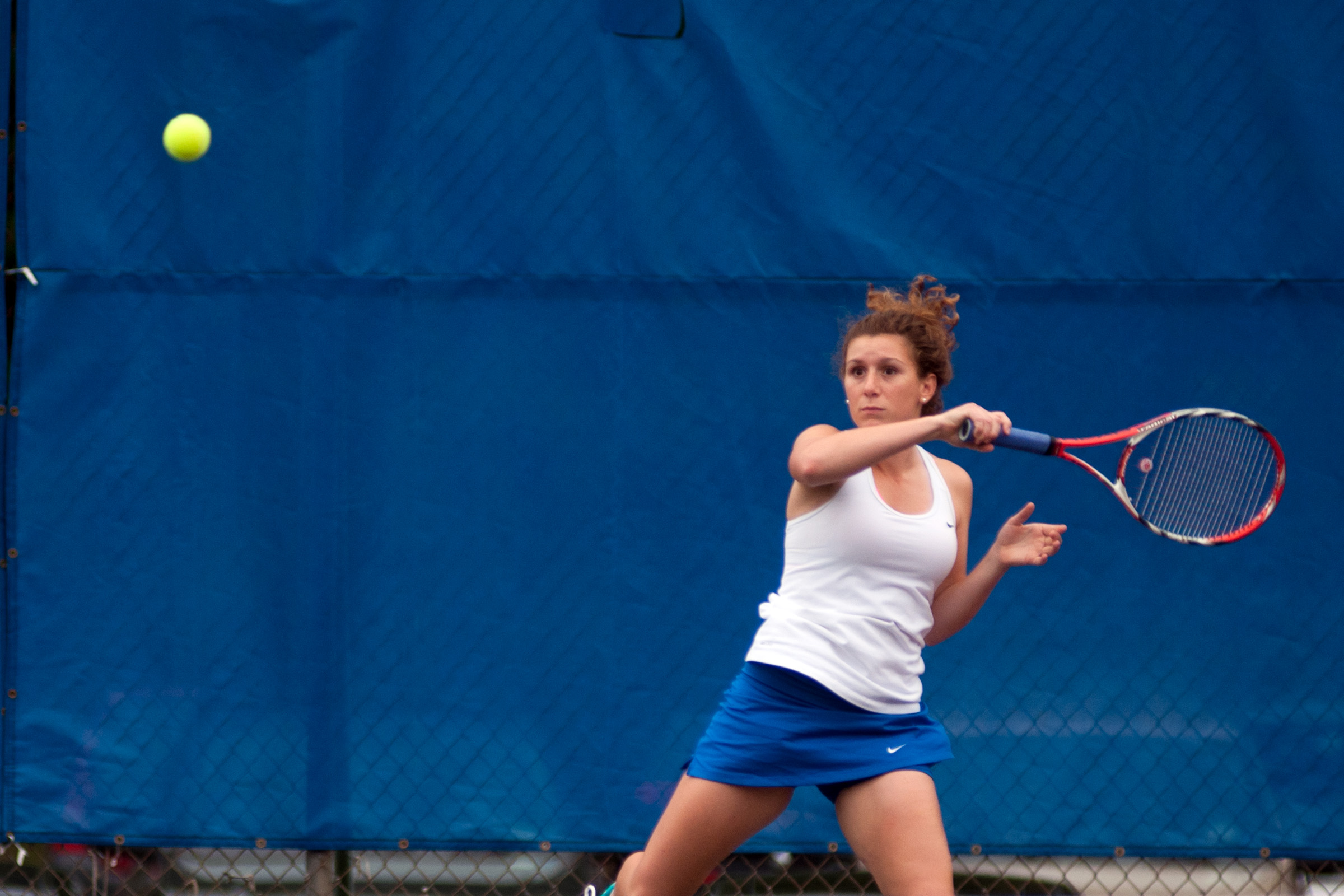 Five returners and a talented class of first-years will lead the Hamilton College women's tennis program into 2015-16.

The Continentals finished 13-9 last season and were ranked 19th in the final Intercollegiate Tennis Association (ITA) Division III Northeast Region Top 20 poll of 2014-15. The women played six nationally ranked opponents last season and owned an 8-1 record on March 18.

In 2013-14 the Continentals set a team record with 14 dual match wins and were ranked as high as 15th in the region. Emily Chan '16, Claire Keyte '17, Mei Lin Pratt '16, Isabella Schoning '17 and Winnie Tang '17 have been integral parts of those teams the last two seasons.

The five returners will mesh with one of the best recruiting classes in program history. This year's class includes Jane Bary '19, Jane Haffer '19, Lindsay Jadow '19, Claudia Morse '19 and Samantha Weeks '19.

Schoning is a senior captain and the leader of the squad. She has a career singles record of 39-23 and is already in sixth place on the team's all-time list with those 39 victories. She is ninth on the career list with 31 doubles wins. Schoning played 12 of her 17 matches at third flight singles last season and teamed up with Tang to form the second flight doubles duo.

Tang and Schoning were 9-7 as a doubles team and Tang went 13-8 in all her doubles matches last season. She posted a 9-6 record at second flight singles and was 13-9 overall. Tang is studying off campus during the fall semester and will return for the spring portion of the schedule.

Keyte -- a team captain as a junior -- played anywhere from two matches at first flight singles to six matches at both fourth and fifth singles in 2014-15. She won no matter where she was in the lineup as she ended up with a 16-9 record. Those 16 victories lead all returners. Keyte also combined with Mira Khanna '15, who graduated in the spring, to set a team record with 15 wins as a doubles team. They boasted a 15-6 record as a pair, including 11-5 at third flight doubles.

Chan and Pratt will provide much-needed depth on the 10-player roster. Chan, who is the third team captain, played four singles and three doubles matches in dual matches last season. Pratt made three appearances at sixth flight singles.

Head coach Rob Barr lost a few key members of the team to graduation last spring. Rachel Friedman '15 is tied for second on the career singles wins list while Khanna and Liz Detwiler '15 are in the top 10 for most career doubles victories.

The fall schedule includes St. Lawrence University's Canton Classic, as well as the ITA Northeast Regional Championships at William Smith College. The Continentals play six NESCAC matches in the spring and are scheduled to host a total of seven matches. The women also play four or five matches in Florida during spring break in March.