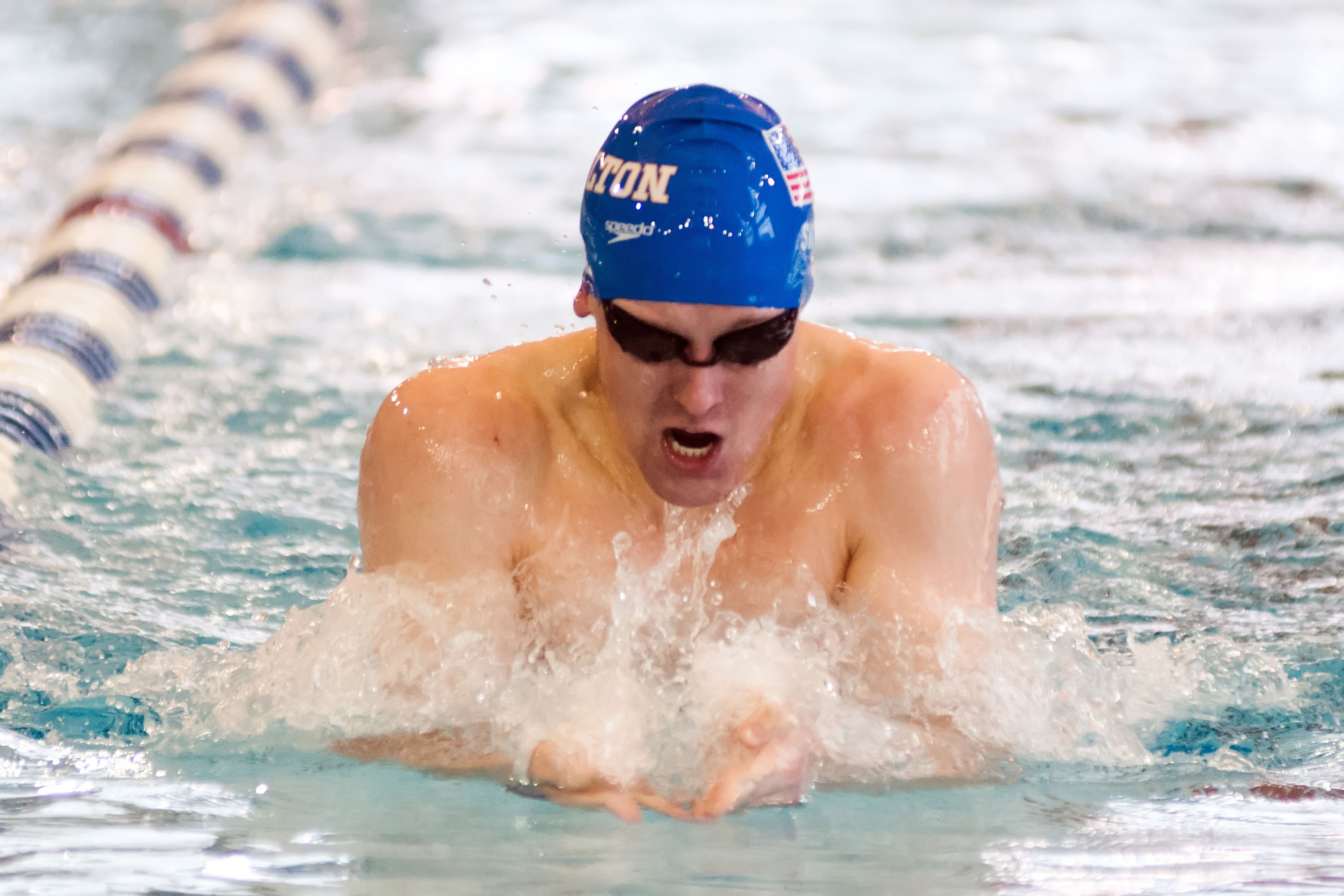 Hamilton College travels to Middlebury, Vt., for the 2015 NESCAC Men's Swimming and Diving Championships, which will be held from Friday, Feb. 20, through Sunday, Feb. 22, at Middlebury College's Natatorium.

NESCAC championships page | Webcast | Live swimming results | Live diving results

Competition gets underway each day with preliminary heats at 10 a.m. Finals will begin at 6 p.m. on Friday, 5:50 p.m. on Saturday and 5:30 p.m. on Sunday. Tickets are $6 per session for adults and $2 per session for children and students. Doors open one hour prior to the preliminaries and finals.

Reid Swartz '15 and John McBratney '16 lead the Continentals into this weekend. Both swimmers were on the 2013 NESCAC all-conference team as part of Hamilton's 800-yard freestyle relay that finished third. Swartz was on the all-conference team in 2013 and 2014 for the 50 backstroke as well. He finished third in the event both years.

According to the 2015 championships psych sheet, Swartz is seeded second in the 50 back with a time of 23.62 seconds. He is seeded fourth in the 100 back and the 200 back with times of 51.66 seconds and 1:52.90, respectively.