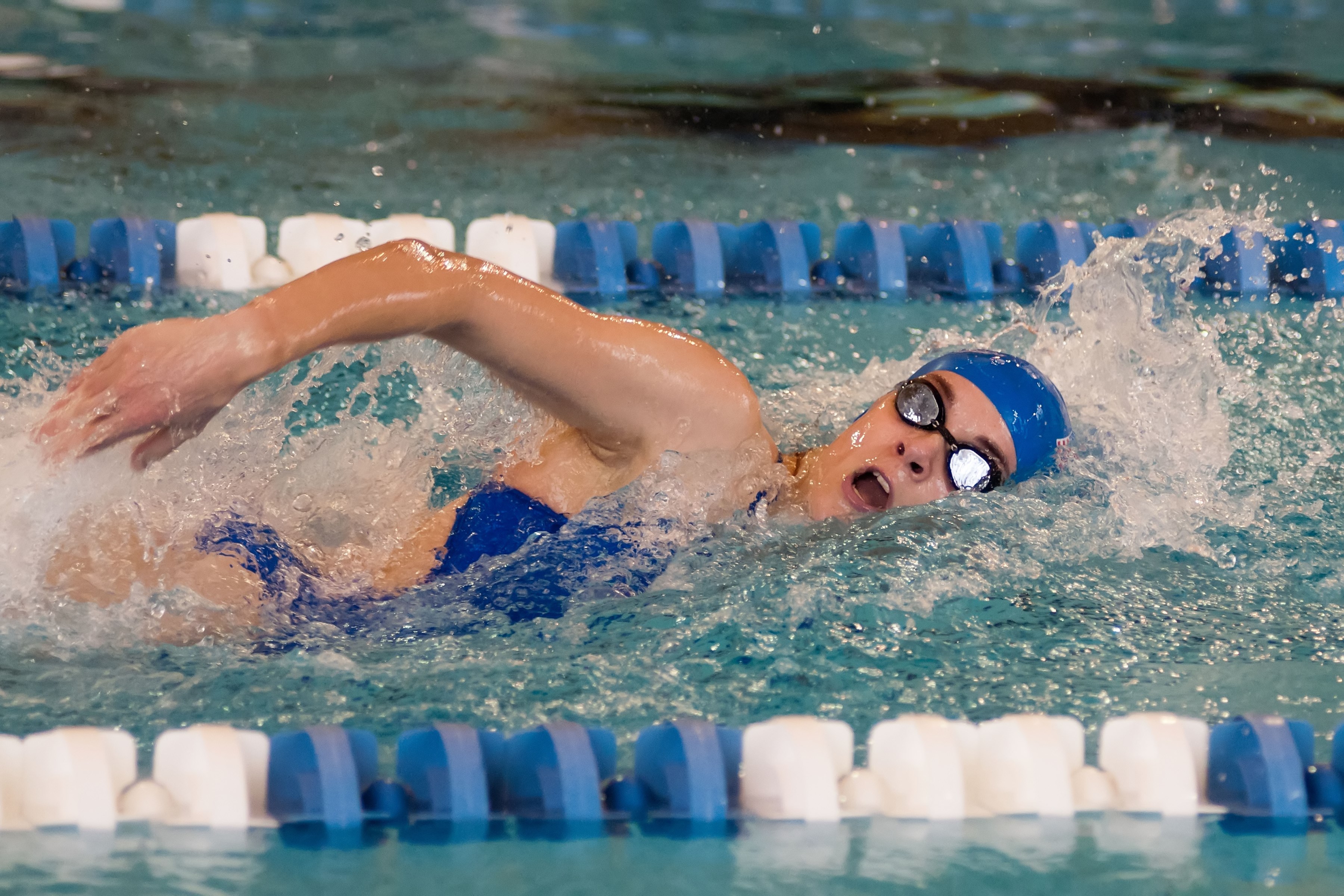 Hamilton College travels to Middletown, Conn., for the 2015 NESCAC Women's Swimming and Diving Championships, which will be held from Friday, Feb. 13, through Sunday, Feb. 15, at Wesleyan University's Natatorium.

NESCAC championships page | Webcast | Live swimming results | Live diving results

Competition gets underway each day with preliminary heats at 10 a.m. Finals will begin at 6 p.m. on Friday, 5:50 p.m. on Saturday and 5:30 p.m. on Sunday. Tickets are $6 per session for adults and $3 per session for children and students. Doors open 60 minutes prior to the heats and finals. No pre-sale tickets will be available, as all tickets will be sold at the door.

Sarah Hooper '16 leads the Continentals into the three-day event. According to the championships psych sheet, Hooper is seeded fourth in the 200-yard freestyle with a time of 1:57.34, sixth in the 100 free in 53.97 seconds and eighth in the 50 free with a time of 24.85 seconds.