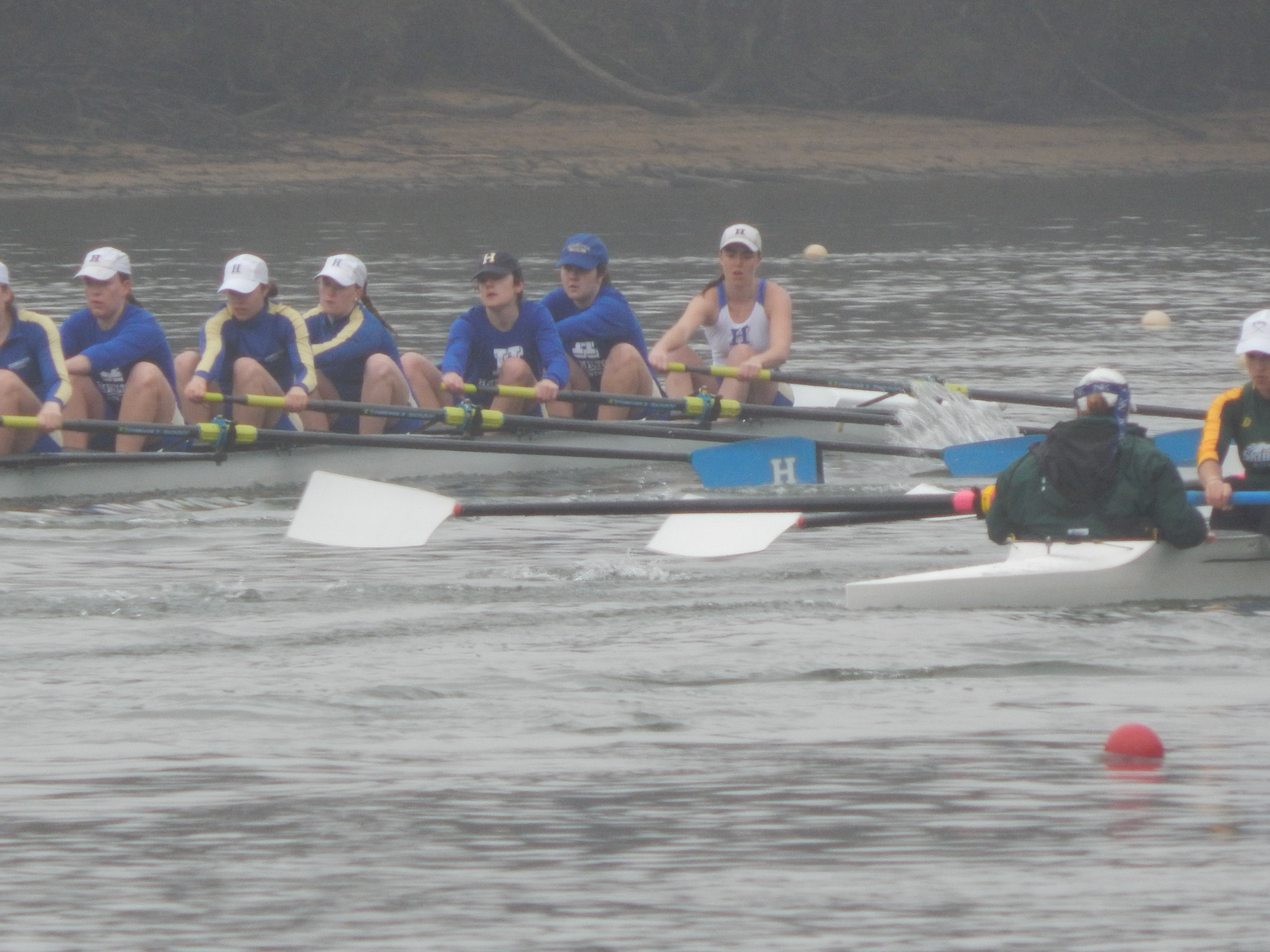 For the second year in a row, members of Hamilton College's rowing teams are providing daily updates from the teams' spring trip. Mali Barker '17 provides the ninth edition of this year's blog.

This morning we had beautiful weather as we found ourselves on a relatively empty course. We had plenty of room to complete our assigned 12,000 meters. It was a long, hard row and many of us were tired once we got off the water but we knew that each meter was shaping us.

In the afternoon, we were ready for some hard, relatively short pieces on the water. We worked with slightly higher ratings than we had in the past few days and we are definitely getting ready for racing season. Although there was a fair bit of wind and a few wakes to deal with, each of the boats had a good row and left the water feeling stronger than when they launched.

After dinner, many of us participated in a lip syncing battle between the class years. The women's team started the show with the sophomores performing an interpretative dynamic stretch dance that showed off their flexibility and their sweat suits. The juniors revealed their talents for stringed instruments as they acted out Taylor Swift's "We Are Never Getting Back Together", and their flair for the dramatic was not even slightly hindered by the fact that they had to read the lyrics they were lip syncing while simultaneously pretending to bash their instruments into the ground. The seniors proved that all the single ladies know how to knit as they showed off their dance moves, and the first years staged a sing-off with a rival team with a skit that was full of rowing jokes because, yes, those do exist.

Although the majority of the men's team chose not to participate, Harry, Sung Min and George represented with their own rendition of Taylor Swift's "Blank Space". Impressively enough, they knew all the words and the sound effects and they chose to actually sing along.

On a related note, we also learned that some of our teammates are legitimately tone deaf and should perhaps stick to lip syncing.

After it was determined that the juniors had clearly won the show, the night dissolved into a dance party as the team bonded and each member passed off strange jerks and rapid twitches as dancing.