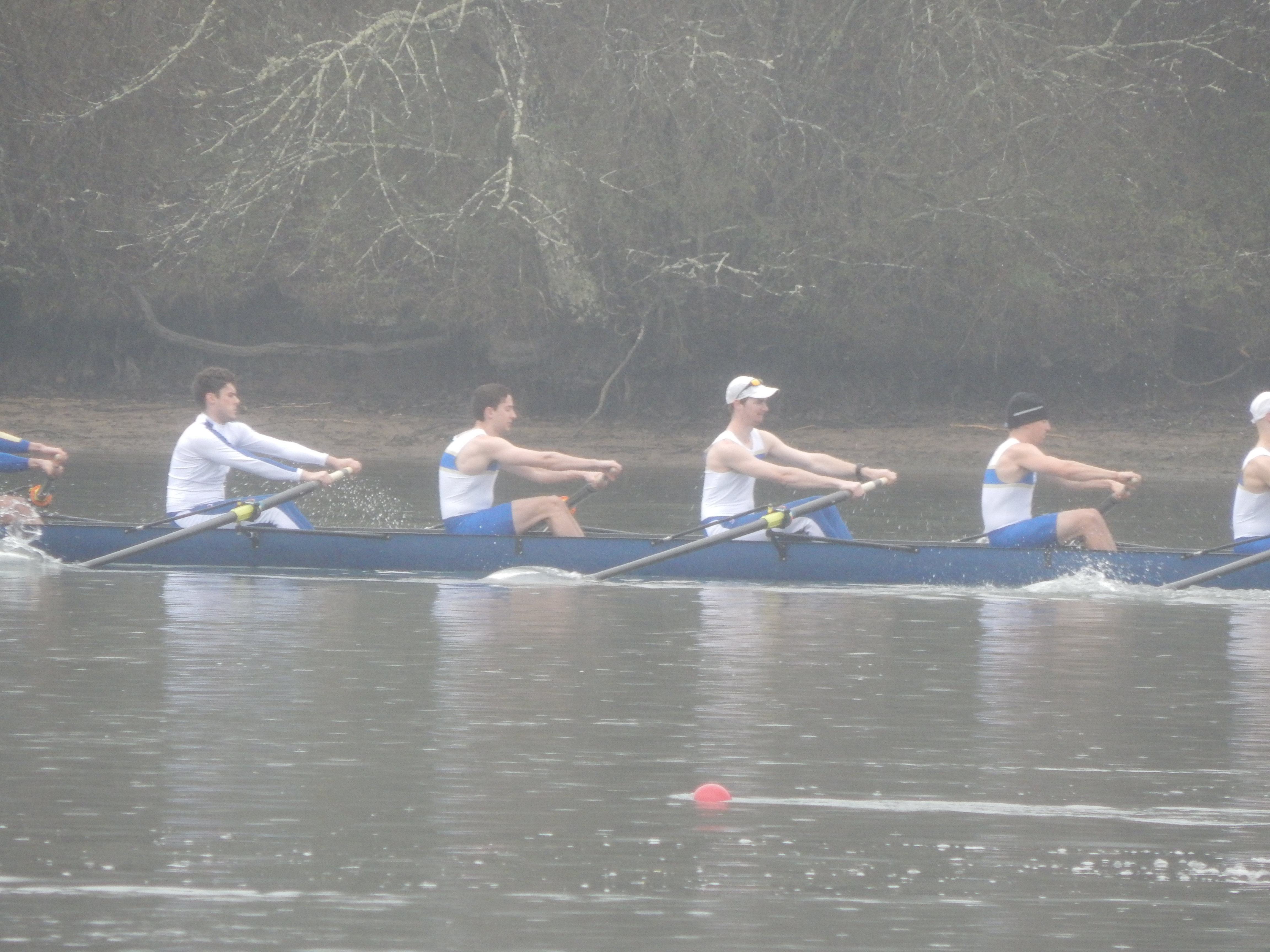 For the second year in a row, members of Hamilton College's rowing teams are providing daily updates from the teams' spring trip. Alec Melone '16 provides the seventh edition of this year's blog.

One week in Oak Ridge, Tennessee has flown by much faster than I thought possible. It's hard to believe that a little more than one week ago we were sitting in classes, counting down the minutes until spring break. Yet for such a short period of time, I feel as though we have made a lot of progress as a team.

This is my first time in Oak Ridge. My high school never traveled for spring break, as our break usually fell in mid-April, when we could count on the river being ice-free. In my previous college years we've traveled to Tampa, which was always nice for the warmth and the occasional dolphin to follow your boat, but so far this trip has been just as much fun. Despite being a bit cooler and muddier, the water is excellent, and the location is beautiful. The Appalachian Mountains provide a nice background whenever you're not rowing and have an opportunity to look around.

Today we split up the men's team and women's teams into two shifts, with each shift taking some time in the morning and some in the afternoon. The morning workout consisted of four 1,000-meter sprints with some drill work on the way back up the course. It was tiring, but we all came off the water with a sense of having made some progress towards making the boat move faster. As we on the men's team would say, "gains".

A few days ago, we had some time off to get some rest and enjoy a bit more time off the water and away from Melton Lake, which I think everyone appreciated. After our morning practice, the men's team had the afternoon off, which we spent hanging out and watching a movie. It was nice to just relax and enjoy a good action movie without thinking about whether or not our blade depth was right, or if we were swinging the body over on time. Later on a group of us played a game of Catan before going to bed. After a long night's sleep (thanks to no morning practice), a group of us went out to eat for breakfast, taking an opportunity to see a bit more of Oak Ridge beyond the hotel parking lot. We also stopped by a bookshop to pick up some more reading material for our down time when we're not sleeping or eating.