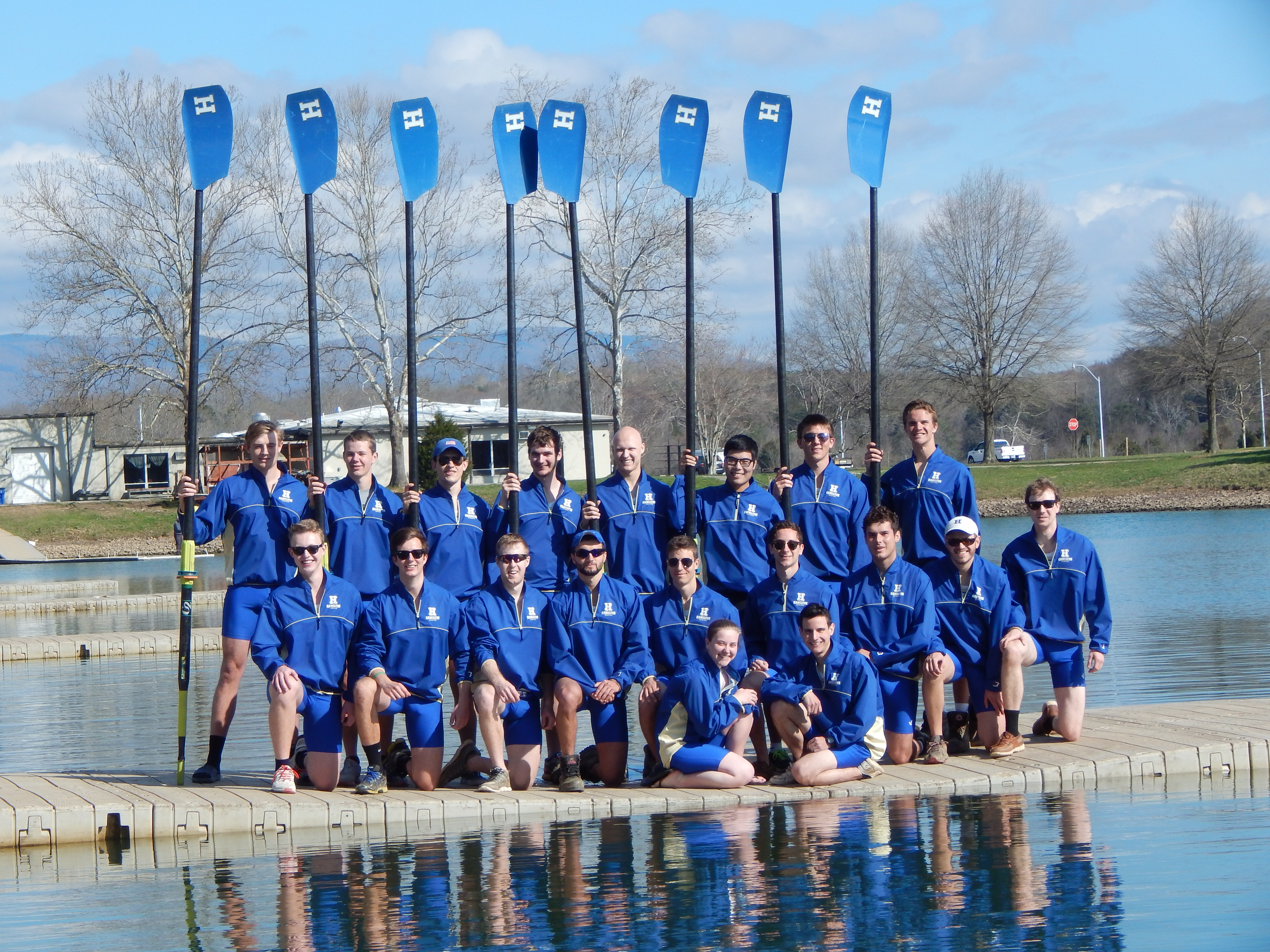 For the second year in a row, members of Hamilton College's rowing teams are providing daily updates from the teams' spring trip. With the teams traveling from Tennessee to New Jersey (by bus, not by boat) we'll have three editions today, starting with the 10th edition, courtesy of repeat blogger Pat English '15.

It is amazing to think that our time in Oak Ridge is nearly done. The spring break trip flew by, but we have made a lot of progress in our time here. We have come a long way since those first strokes we took at low rates at the beginning of the trip.

Today's practices included a lot of seat racing and trying different combinations as we tried to figure out what would work best for the men's and women's fours racing at Murphy Cup this Saturday. While this type of work is always hard on the nerves, the rhythm and set are improving as we get more time together. With the situation still shaky for getting back on the water in April, every stroke here counts that much more.

With only a few days left in Oak Ridge, we have time to reflect on the work we've done here. The change of scenery after three straight spring breaks in Tampa was nice and the water is beautiful. There was a lot of water traffic with crews from Andover, Skidmore, Louisville, Indiana and others here last week, but now we are often the only ones out on the water, sometimes sharing it with Dartmouth and some of the local crews. Either way it doesn't come close to the pleasure boats, barges and cruise ships we saw in Tampa.

The lack of other boats means we can focus on our own rowing with few distractions. The overall trip has been extremely productive with each boat improving on something in almost every row. Our time here is short but we have made the most of it and will hope to see the results of our hard work at the Murphy Cup.