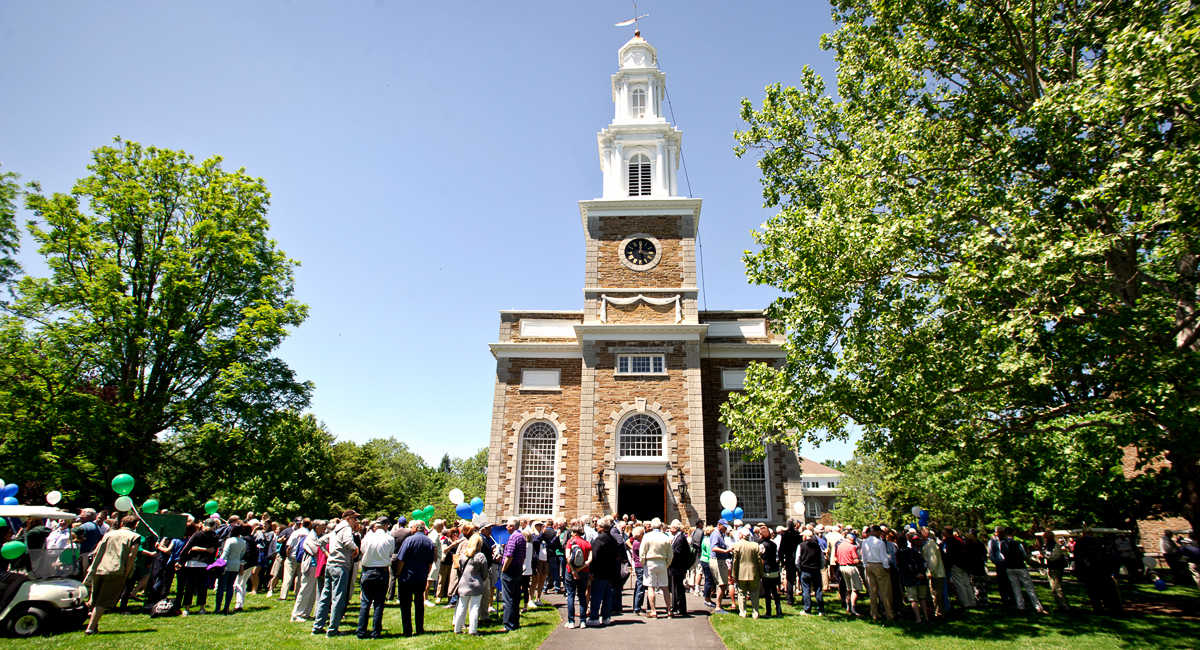 The familiar combined with the new to create an unforgettable Reunions '15. More than 1,100 alumni and their guests enjoyed a memorable weekend of perfect 10 weather, June 4-7. Members of the Class of 1965 were feted and the 50th anniversary of the signing of Kirkland College's charter was celebrated.
Traditional class dinners, Alumni Colleges and the annual meeting of the Alumni Association shared a full schedule with new offerings such as "Alex" (Ted-like) talks, performances by the innovative artist residency and development program "The Orchard" and dedication of the Delaney Team Center which featured a host of outdoor family games.
Steve Rounds '65 regaled a full Chapel with his delivery of the Half-Century Annalist Letter at the Annual Meeting of the Alumni Association. In addition, President Joan Stewart presented the Bell Ringer Award to Carlyle "Connie" Ring '53.
Alumni Colleges throughout the weekend covered topics ranging from retirement planning to medical marijuana, non-profits and documentary filmmaking. A "Coming Together" reception and dinner celebrated 15 years of the Posse Scholars program, 45 years of Hamilton Scholars and 46 years of HEOP at Hamilton. Eleven society gatherings took place took place on Friday afternoon and evening including annual meetings, receptions and dinners. See Facebook photos submitted by Reunion-goers.

All Reunions '15 photos on Flickr
The following links lead to brief summaries of Alumni College sessions.