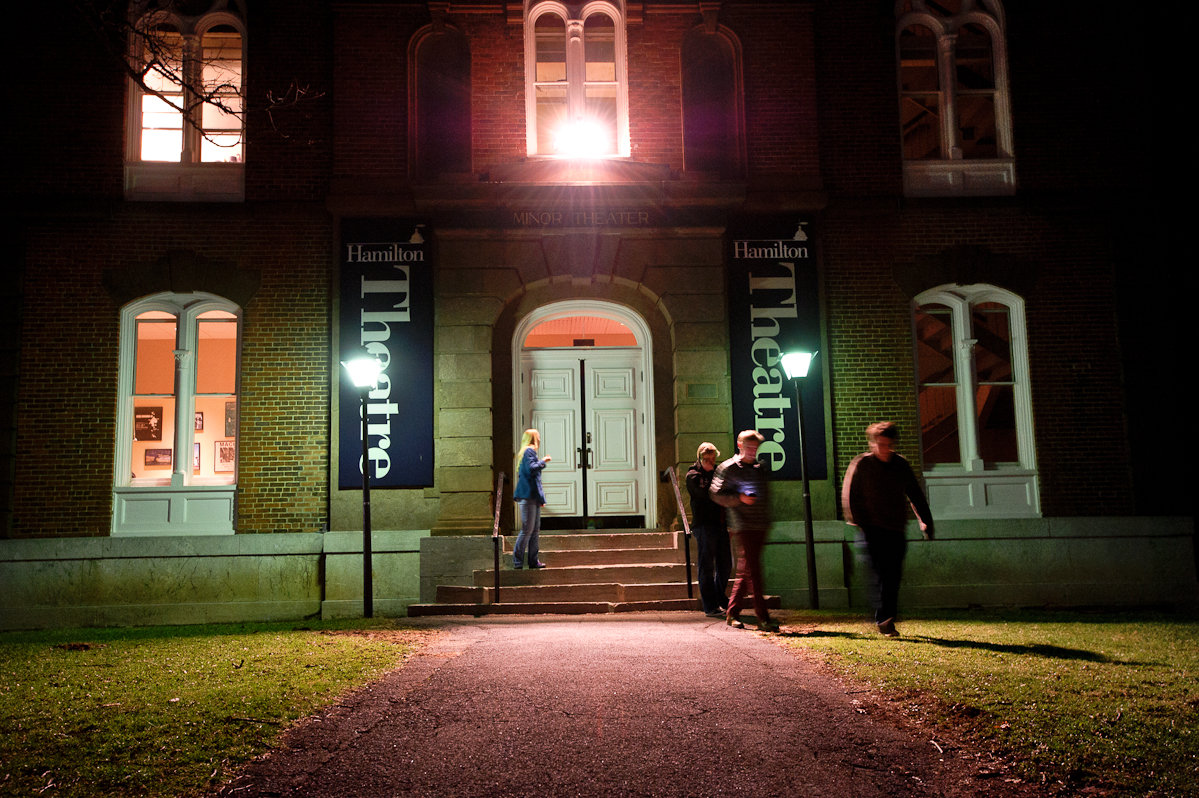 For the last 53 years Minor Theater has served as the home for countless Theatre Department programs. From productions of Ibsen's A Doll's House to the Pulitzer Prize-winning drama A Streetcar Named Desire, the darkly comic Etta Jenks to the fanciful Big Love, the brick building on Campus Road has provided a stage and a home for Hamilton's aspiring actors, actresses, playwrights and stage crews.
April's Dark Play or Stories for Boys marked the final production in Minor as the Theatre Department gets ready to move to its new home. The Kevin and Karen Kennedy Center for Theatre and the Studio Arts, slated for completion in July, includes a 175-seat theatre that will enable the department to expand its productions and provide students with vastly improved performance and teaching venues. A smaller teaching theatre will make classes in directing and performance more effective.
Minor Theater will be remodeled into student housing, a function it served in the early-1900s. When it first opened in 1872 the building was the Perry Hiram Smith college library. It later became the first college infirmary and then a dormitory for girls visiting the Hill for house parties. In 1961 it was remodeled and renamed Minor Theater for then chairman of the board of trustees Clark H. Minor, class of 1902.
Captured here by photographer Nancy L. Ford is a behind-the-scenes look at Minor Theater's final production.