African Economic Development Expert to Lecture
---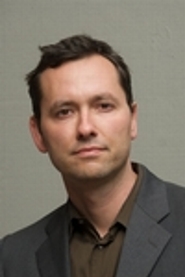 Edward (Ted) Miguel, professor of economics and director of the Center of Evaluation for Global Action at the University of California, Berkeley, will present a lecture on African economic development on Wednesday, April 6, at 8 p.m. in the Fillius Events Barn. The lecture, "Is it Africa's Turn?," is part of the Levitt Center's 2010-11 Speakers Series on Inequality and Equity and is free and open to the public.
Miguel holds degrees in economics and mathematics from MIT, and a Ph.D. in economics from Harvard University. His main research focus is African economic development, including work on the economic causes and consequences of violence; the impact of ethnic divisions on local collective action; and interactions between health, education, and productivity for the poor. Miguel has conducted field work in Kenya, Sierra Leone, Tanzania and India.
A faculty research associate in the National Bureau of Economic Research, Miguel is associate editor of the Quarterly Journal of Economics, Journal of Development Economics, and Review of Economics and Statistics. In 2005, he won the Kenneth J. Arrow Prize awarded annually by the International Health Economics Association for the Best Paper in Health Economics.
This presentation is made possible through support from the Arthur Coleman Tuggle Lecture Fund.