All My Life For Sale Author John Freyer '95 to Lecture
---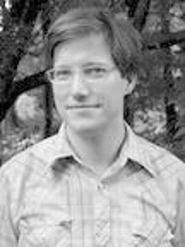 Alumnus John Freyer '95 , who decided to free himself from possessions and sell everything he owned on the Internet in a project called "All My Life for Sale," will lecture at Hamilton on Monday, Sept. 24, at 7 p.m., in the Chapel.
The project evolved into a book by the same name that is part autobiography and part travel narrative of his visits to those who purchased his belongings. The book and his project drew national media attention.
Freyer's talk is in conjunction with Hamilton's common reading theme this year, "Know Thy Stuff: The Meaning of Objects in Our Lives." The Class of 2016 read Evocative Objects: Things We Think With, edited by Sherry Turkle.
Freyer began the All My Life for Sale project in the fall of 2001. The project chronicled the evolution of this online project from initially a way to downsize one's life, to an exploration of our relationship with the objects around us.
Fed up with his inability to quell the constant flow of objects into his apartment and determined to be able to fit his life into the trunk of his car, one day Freyer decided to sell everything he owned on the Internet. He invited his friends over to tag his possessions and systematically put them up for sale on eBay. Soon his belongings were sold all over the world, with a bag of PorkyÕs BBQ Pork Skins making its way to Japan, and a chair ending up in the Museum of Modern Art. With almost all the objects in his life now gone, he started the second phase of his journey: to visit his onetime possessions in their new homes.
Freyer is an interdisciplinary artist whose other projects include his national PBS pilot Second Hand Stories and his readymade projects Walm-Art.com and Big Boy. His work has been reviewed in The New Yorker, The Sunday London Times, Art Forum, Print Magazine and NBC's The Today Show. He is currently completing a companion book for Second Hand Stories. Freyer is an assistant professor of studio art in the School for Art and Art History at the University of Iowa where he teaches advanced photography and digital imaging classes.
The lecture is free and open to the public.