Ambassador Prudence Bushnell Calls for Transformational Leadership
---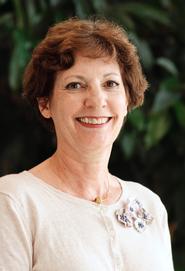 Members of the Hamilton College community gathered on Sept. 16 to hear a talk by Ambassador Prudence Bushnell, a woman known internationally for her distinguished career as a U.S. diplomat and leadership expert. Bushnell's lecture was titled "Transformational Leadership In Foreign Affairs, Where Is It?" and was sponsored by the Arthur Levitt Public Affairs Center.
Few people are as qualified as Bushnell to speak on the topic of leadership. As a former U.S. Ambassador to the Republic of Kenya (1996-1999) and the Republic of Guatemala (1999-2002), and the current CEO of Sage Associates, Bushnell is a recognized expert in the field of international management.
At the start of her lecture, Bushnell defined "transformational leadership" as a type of leadership that focuses on values and engages whole communities in carrying out a particular goal. She argued that this exceptional type of leadership has been lacking in recent decades and called for a change in mindset. Bushnell drew on historical examples as well as her own experiences as an ambassador to illustrate the concept for the audience.
Bushnell described the "Marshall Plan" as her first example of transformational leadership. In the aftermath of World War II, the continent of Europe lay in shambles and the United States stood tall as the sole global superpower. Under the leadership of Secretary of State George Marshall, the U.S. instituted the Marshall Plan to significantly aid the European recovery. Bushnell explained that the plan is an example of transformational leadership in that it was based on strong moral principles and united the international community around a common mission. As Bushnell pointed out, the Marshall Plan proved to be a transformational event for both Europe and the United States that laid the groundwork for future cooperation and economic prosperity.
Bushnell's most striking example of transformational leadership was the community response to the 1988 U.S. Embassy bombing in Nairobi, Kenya. The attack occurred while Bushnell was serving as U.S. Ambassador to Kenya and left 213 people dead and approximately 5,000 injured. 44 U.S. embassy workers were among those killed. In her talk, Bushnell described how in the immediate wake of the bombing, U.S. embassy officials set out on a mission to re-establish their organization, assist the devastated Nairobi community, and help one another with the healing process. Their efforts centered on a moral mission and strong community engagement and ultimately helped transform the area for the better.
In arguing for a transformational model of leadership, Bushnell emphasized the importance of empowering communities to set their own goals and to carry out solutions. "Human beings are hard-wired to work together and take care of each other as a community," said Bushnell. She called on the students in the audience to take this message with them and become the transformational leaders of tomorrow.
Ambassador Bushnell directs the Levitt Leadership Institute, a program for Hamilton students "to develop and practice personal leadership skills set in the context of individual career interests, global mindsets, and ethical behavior." The program involves one week of on-campus leadership training during winter break followed by one week in Washington, DC during spring break. This year's Levitt Leadership Institute will take place during the weeks of Jan. 12-17 and March 16-21.