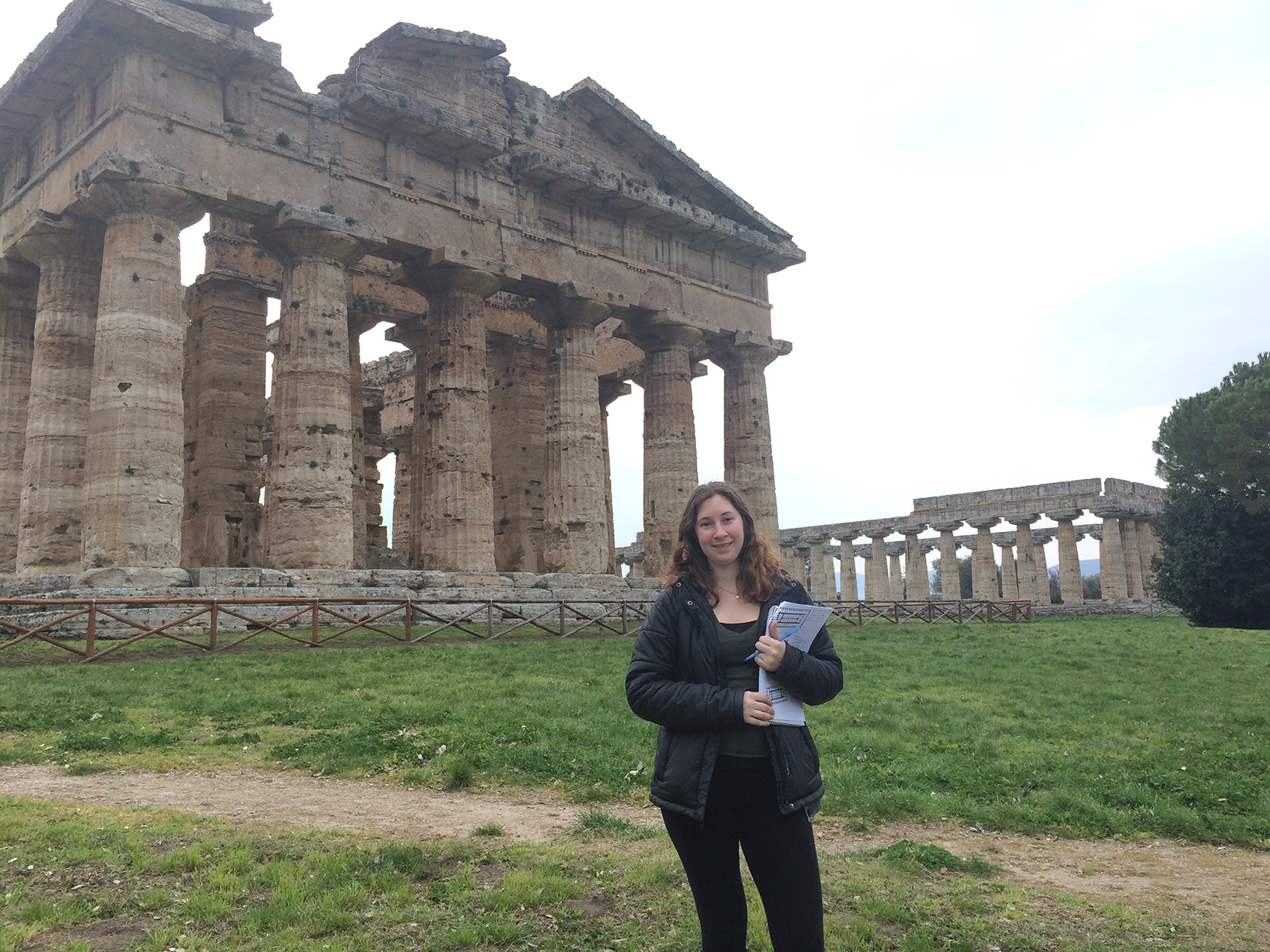 Classic mythology originated thousands of years ago, yet it still resonates with audiences today. In a summer research project funded by the Emerson Foundation Grant program, Rachel Beamish '16 is examining adaptations of classical and Egyptian mythology within modern young adult novels. She is working with Professor of Africana Studies and Classics Shelley Haley to examine how contemporary novels adapt classical mythology to 21st century American culture. In particular, Beamish and Haley are interested in looking at how young adult literature uses classical mythology to address current issues related to identity.
Beamish's interest in classical mythology dates back to elementary school, when she "would take stacks of books about Ancient Greece, Rome and Egypt out of the library." She is also an avid reader of young adult literature, and she noticed a trend within the genre of incorporating classical mythology. She is interested, she said, "in learning more about how these myths are made to appeal to young readers, and the ways in which ancient mythology can be used to explore and examine contemporary issues."
In her Emerson project this summer, Beamish is focusing on two immensely popular young adult series: Percy Jackson and the Olympians and The Kane Chronicles, both written by Rick Riordan. Both of these series, which adapt Greek and Egyptian mythology, have sold tens of millions of copies, speaking to the modern appeal of classical mythology.
As she's read the series, Beamish has been struck by the multitude of myths incorporated into the novels and how accurately the books portray the mythology. What Beamish and Haley find most interesting, however, is how these young adult novels use classical mythology to address contemporary issues of race, gender, class and learning disabilities. Beamish commented, "Even though these myths originate from cultures that were very different from our own, they are still relevant and interesting, and can serve to highlight and critique issues that exist in our modern world."
The young adult series' address a wide range of contemporary issues, including ones that, on the surface, may seem difficult to incorporate into classical mythology. Beamish reports that a number of the demigod protagonists in the Percy Jackson series have ADHD and dyslexia, which is explained as a characteristic of their "natural battle reflexes" and predisposition to ancient Greek. The series also challenges the shortage of female heroes in classical myths by adding in heroic female characters, and it addresses the issue of environmental damage caused by humans. In The Kane Chronicles the two primary protagonists are biracial and face many of the issues that children of mixed families may face today.
In this way, classical mythology becomes part of stories that helps young adult readers to process contemporary issues around them. Beamish's research will culminate in a paper and presentation on campus in the fall. Perhaps the gods will come down from Olympus to attend.