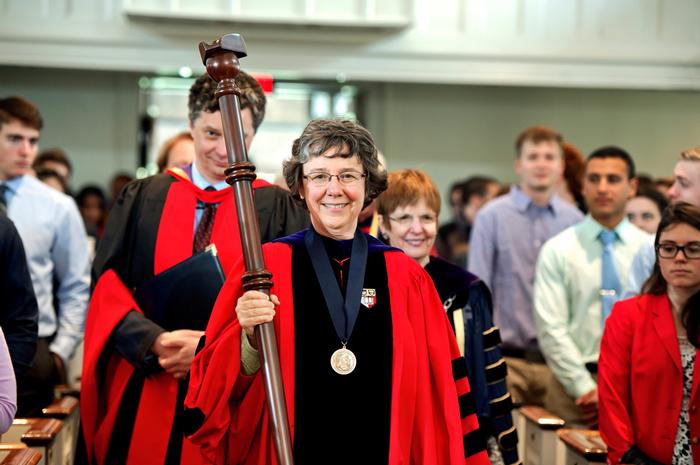 Annual Class & Charter Day Concludes Academic Year
Hamilton's annual Class & Charter Day celebration concluded the 2012-13 academic year on Monday, May 13, with a convocation in the Chapel. Students received prizes for academic achievement and teaching awards were given to faculty members.
Thomas J. Schwarz '66, P'01, a life trustee of the College and president of Purchase College, State University of New York, gave the address, titled "Inconsequential." Schwarz, who served as acting president of Hamilton in 1999, reminisced about how he got from being a new freshman at Root Hall to sitting in the president's office in Buttrick.
"I was not afraid to leave my comfort zone of New York City," Schwarz recalled, and he did not fear failure. "Embrace failure as a means of growth," he said. He also advised the audience to "Understand who you're dealing with and what is important to them."
Schwarz suggested it is wise to "acknowledge your weakness and deal with it, "and also acknowledge one's mistakes. Finally, he said, "Recognize that the inconsequential has consequences, "and advised "Don't let negativism get you down."