Annual Hamilton Jazz Kick-Off Set for September 8
---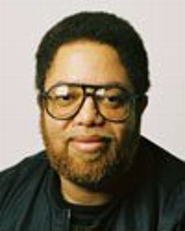 Hamilton College Professor of Music, composer and bassist Michael "Doc" Woods brings together some of the area's best jazz and gospel artists for the annual Jazz Kick-Off event on Tuesday, Sept. 8, at 8 p.m. in the Fillius Events Barn at Hamilton College.

Titled "Bop My Gospel Soul," the concert will offer several recently written modern jazz tunes by Woods, gospel numbers, and a few Michael Jackson tribute songs. Guest artists performing with Woods include drummer Jakubu Griffin; Chosen Generation, the gospel choir from St. Matthew's Temple, COGIC, of Utica; and gospel soloist Astena Smith.

Woods describes his new compositions as "tuneful and thematic" with improvisations layered over a structured chord progression. While these charts do feature solos, the emphasis is on the ensemble as one unit and not the solosists. One of Woods' goals is to illustrate how modern jazz, gospel, and even popular music all have similarities as "American" music.

Woods is the director of jazz studies at Hamilton. He has written more than 500 pieces in all styles. His compositions have been performed by the Albany Symphony, the Pittsburgh New Music Ensemble, the Tulsa Philharmonic, the Central New York Jazz Orchestra, and the Salt City Jazz Collective.

This performance is free and open to the public. All seating is general admission. For more information, call the box office at (315) 859-4331.