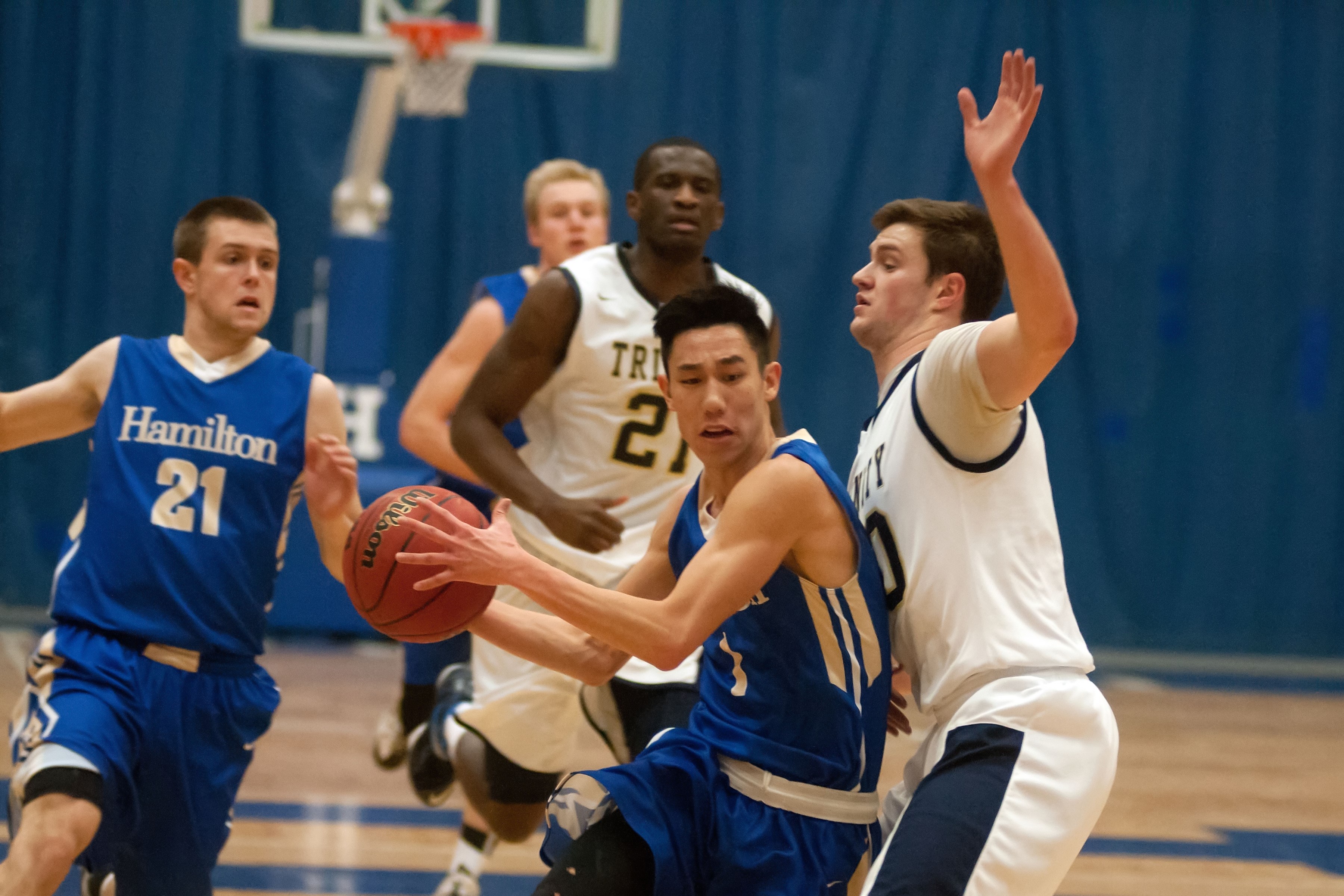 Hamilton College's Joseph Lin '15 (Palo Alto, Calif./Berkshire School [Mass.]) was an Eastern College Athletic Conference Division III New England Men's Basketball Co-Player of the Week selection on Jan. 13.

Lin, who was named the NESCAC Player of the Week on Monday, averaged 21.5 points, 11.0 assists and 2.5 steals in two games last week. He set a team record with 16 assists and added 16 points in Friday's 93-86 setback against then-nationally ranked No. 18 Amherst College. The 16 assists are tied for the highest total by any NCAA Division III player this season.

Lin poured in a career-high 27 points and dished out six assists in Saturday's 60-51 loss to Trinity College. He committed just three turnovers last week for an assist-to-turnover ratio of 7.3.

Lin is ranked eighth in Division III with 6.5 assists per game this season. He leads the team in scoring with 14.6 points per game and is second with 1.5 steals per game.

Lin and the Continentals (10-4 overall) travel to Colby College for a NESCAC game on Friday, Jan. 16, and play another conference game at Bowdoin College the next day.