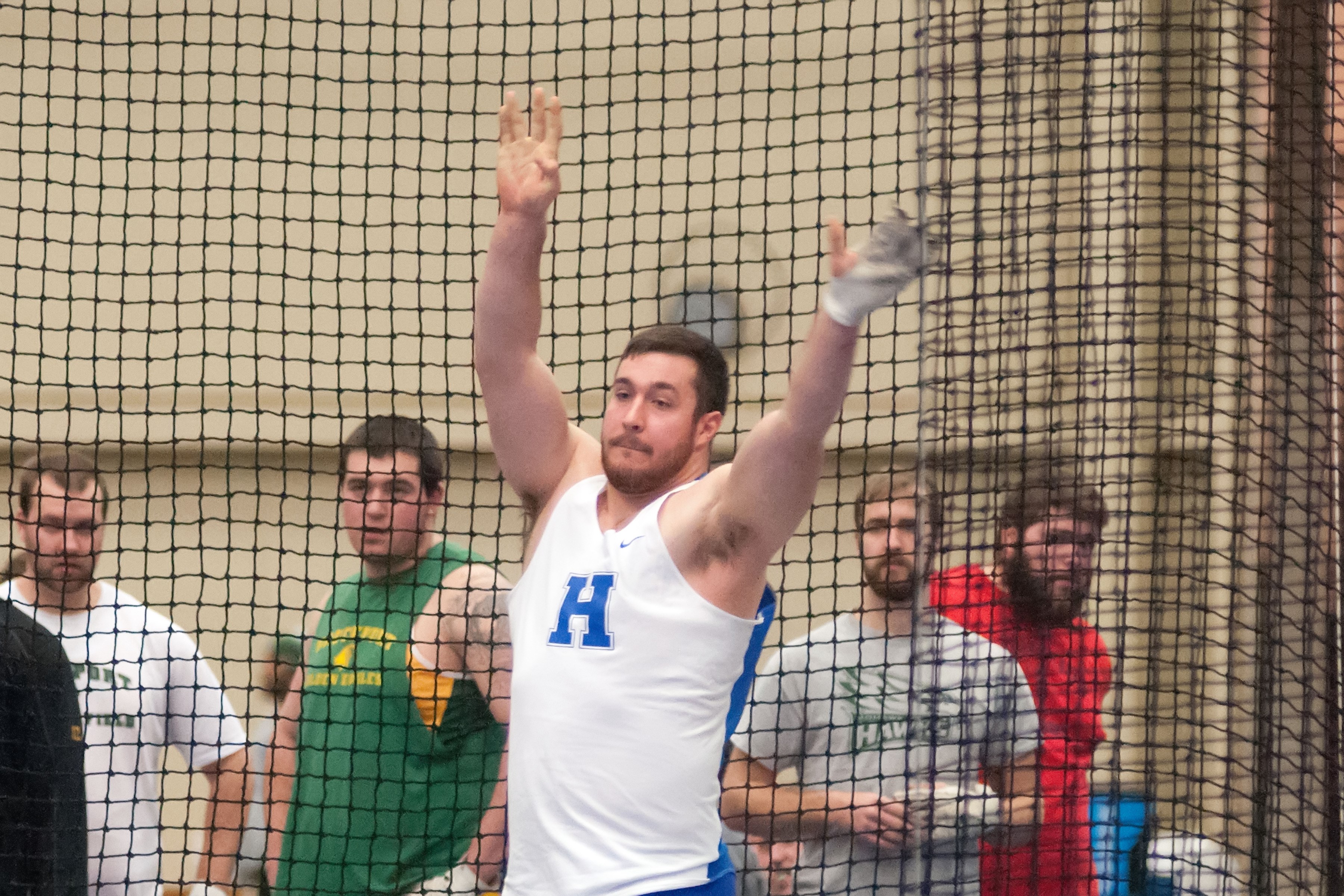 The men's track & field team competed at SUNY Brockport's Golden Eagle Invitational Saturday.

Complete results

A school-record performance by Dylan Berardelli '16 highlighted the day for the Continentals, who finished ninth in the team standings.

Berardelli topped his own mark in the 35-pound weight throw with a mark of 15.87 meters (52 feet, 1 inch). He placed fourth in the event.

Hamilton's highest finish came from Jack Pierce '17, who was the runner-up in the 5,000-meter run. His time of 15:20.63 qualifies him for the ECAC Division III Indoor Championships in March. Adam Pfander '16 took third in the same race, finishing in 15:31.60.

Eli Saucier '18 ran the 400-meter dash in 50.59 seconds to finish in third place and ended up sixth in the 200-meter dash with a time of 23.31 seconds. Peter DeWeirdt '18 also scored, finishing eighth in the 800-meter run (2:01.51).

Hamilton's 1,600-meter relay placed sixth, with the quartet of Saucier, Nate Somes '16, Grant Whitney '17 and Ryan Sedwick '19 finishing in 3:33.43.

The Continentals compete at Utica College's Doris and Walter Miga Invitational Saturday.