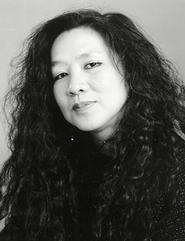 Award-winning author Marilyn Chin will read from her work on Thursday, Dec. 2, at 8 p.m., in the Fillius Events Barn. The reading is free and open to the public.

Chin is the author of Rhapsody in Plain Yellow, Dwarf Bamboo, and The Phoenix Gone, The Terrace Empty. Her newest book of fiction, Revenge of the Mooncake Vixen, was just published W. W. Norton. Chin teaches in the MFA program at San Diego State University and will also be on the faculty of The City University of Hong Kong's inaugural low residency MFA program.

Sponsored by the Dean of Faculty and hosted by English and Creative Writing.