Author of Book About Fetal Alcohol Syndrome to Lecture
---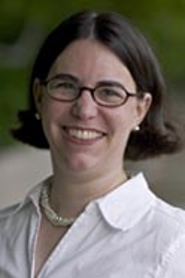 Elizabeth Mitchell Armstrong, associate professor of sociology and public affairs at Princeton University, will lecture on Monday, Feb. 7, at 7:30 p.m. in the Fillius Events Barn. The lecture, titled "How We Begin: The Origins and Consequences of Fetal Personhood," is free and open to the public.
Armstrong is a faculty associate at Princeton at the Office of Population Research, the Program for the Study of Women and Gender, and the Center for Health and Wellbeing. She has published in medical journals on the topics of mass media attention to disease, family planning, medical mistakes, adolescent motherhood, prenatal substance use, and the sociology of pregnancy and birth.
She is the author of Conceiving Risk, Bearing Responsibility: Fetal Alcohol Syndrome and the Diagnosis of Moral Disorder (Johns Hopkins University Press, 2003), the first book to challenge conventional wisdom about drinking during pregnancy.
Armstrong's presentation is part of the 2010-11 Levitt Center Speaker Series on Inequality and Equity.