Award-Winning Poet Naomi Shihab Nye to Read
---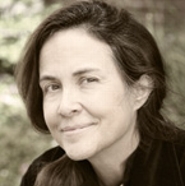 Naomi Shihab Nye, award-winning poet, writer, anthologist and educator, will present a poetry reading and lecture on Tuesday, April 5, at 8 p.m., in the Hamilton College Chapel. Nye's presentation is featured as part of The Diversity and Social Justice Project series on violence, peace, and justice. It is free and open to the public.
Drawing on her Palestinian-American heritage and her time spent traveling in Europe, Canada, Mexico, Central and South America and the Middle East, Nye uses her poetry to attest to a unifying, shared humanity. She is the author and/or editor of more than 25 volumes, and her published works include collections of original poetry, poetry anthologies, novels for young readers, and personal essays. Nye's collection of poems for young adults, Honeybee, won the 2008 Arab American Book Award in the Children's/Young Adult category.

Nye has been honored as a Lannan Fellow, a Guggenheim Fellow and a Witter Bynner Fellow with the Library of Congress. Her collection, 19 Varieties of Gazelle, was a finalist for the National Book Award. Nye's awards for poetry include a Lavan Award from the Academy of American Poets, the Isabella Gardner Poetry Award, the Lee Bennett Hopkins Poetry Award, the Paterson Poetry Prize, and four Pushcart Prizes.
She is a poetry editor for The Texas Observer and is a regular columnist for the poetry journal, Organica. In 2010, she was elected to the Board of Chancellors for the American Academy of Poets.