Baseball comes up short against SUNY Canton
---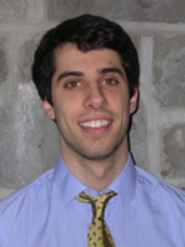 SUNY Canton's Jordan Hunneyman '14 collected three hits, including a solo home run, and the Kangaroos edged Hamilton College 8-7 in a non-conference game at Hamilton's Royce Field on April 25.

The Continentals (13-19 overall) scored a pair of runs in the bottom of the ninth inning and had the winning run on second base. But Zach Rosenthal '13 got the final out on a strikeout and picked up his first save.

Hunneyman finished 3-for-4 with the homer and two RBI. Braden Giffin '16 recorded three singles and drove in a run. Eddy Morel '16 went 2-for-3 with two RBI and a pair of stolen bases.

Bryce MacDonald-Wilson '14 pitched six innings in relief and earned the win. MacDonald-Wilson (1-0) gave up five runs on 11 hits, struck out seven and walked six. Tyler Thomas '15 started on the mound and allowed two runs on two hits in 2.2 innings. Rosenthal needed to get just one out for his save.

Sam Fuentes '13 led the Continentals with two doubles, a single and two RBI. Zack Becker '16 posted a four-hit game, knocked in a run and stole two bases. Joe Jensen '15 went 2-for-5 with two RBI and stole his 29th base this year. Entering the week, Jensen ranked seventh in Division III in stolen bases.

Ben Goffin '15 had a two-run single and Gabe Klein '13 had one hit and walked twice for Hamilton. Klein broke his own school record with 27 walks this year.

Colin Henneberger '14 lasted 4.2 innings and gave up four earned runs on six hits, fanned four and walked three. JJay Lane '15 allowed one unearned run in 1.1 innings. Lane extended his scoreless streak to 14.1 innings and has an earned run average of 0.90. Ryan Crawford '15 pitched 1.2 hitless innings of relief with three strikeouts.

The Kangaroos (10-19) grabbed a 1-0 lead in the top of the second and saved at least one run defensively in the bottom half of the inning. Hunnyman led off with a single and was replaced on first base by Tom Darling '13 after a fielder's choice. Darling stole second and scored on Braden's RBI single through the left side. In the bottom of the second, Hamilton loaded the bases with one out, but the visitors ended the inning with a 5-2-3 double play.

Canton extended their lead to 3-0 in the third. Morel led off with a walk, stole second, went to third on a failed pickoff attempt and scored on a groundout by Kyle Sacks '16. Gerardo Torres '13 whacked a two-out double to the gap in right center and scored on Hunneyman's single.

Hamilton got on the board with a pair of runs in the third. Thomas retired the first two batters, but issued walks to Fuentes and Klein. The runners moved up on a wild pitch and Goffin drove in both of them with a single to left center. Goffin's hit also knocked out Thomas.

Canton got another run across in the fourth on a two-out, bases-loaded error. But Henneberger battled back and ended the frame with a strikeout. The Continentals responded with two runs in the bottom of the inning and tied the score at 4-4 on consecutive RBI singles by Jensen and Fuentes. Hamilton left the bases loaded in the fourth.

Hunnyman was at it again in the fifth inning. This time he led off with a blast to straight-away center that put the Kangaroos back on top, 5-4. Giffin's two-out single extended the inning and Luis Ramirez '15 reached on an error. Morel came up and plated Giffin with a single to left.

The Continentals got one back in the bottom of the inning. Three straight singles by Jared Friedberg '16, Brian Ferrell '16 and Tyler Reinhold '15 loaded the bases with no outs. Jensen hit a sacrifice fly to center that scored Friedberg and made it 6-5.

Over the next two innings, Lane and Cole Dreyfuss '16 retired the side in order, but Hamilton stranded five runners and didn't make up any ground. Canton added two big insurance runs in the eighth inning. Morel smacked a one-out single to right that drove in a pinch runner, stole second and scored on a pinch-hit single to right by Kevin Hill '16.

Hamilton's rally in the ninth came up just short. Jensen singled with one out and scored from first on Fuentes' second double of the day. Steve LaRochelle '14 drew a two-out walk, which put the tying run on first base. MacDonald-Wilson left the game and the Kangaroos turned the ball over to Rosenthal. Becker greeted him with an RBI single up the middle and the tying run was on third. Becker stole second and the winning run was in scoring position. But Rosenthal settled down and got the final out.

The Continentals conclude their NESCAC West Division schedule with a three-game series against Williams College on Saturday and Sunday, April 27 and 28. Saturday's doubleheader begins at 1 p.m. Canton heads back home for a doubleheader with St. Joseph's (N.Y.) on Saturday.