Baseball drops NESCAC West series opener
---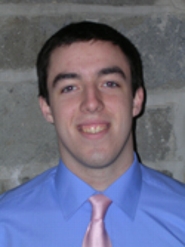 Amherst College's Bob Cook '13 allowed one unearned run on two hits in seven innings and the Lord Jeffs won their NESCAC West Division series opener against Hamilton College 4-1 at Hamilton's frigid Royce Field on April 20.

Amherst (17-5 overall, 7-0 NESCAC West) won its ninth game in a row. The teams wrap up their series with a doubleheader at Hamilton on Sunday, April 21. The first game begins at noon.

Cook (3-1) struck out five and lowered his earned run average to 0.25, which leads the NESCAC. Charles Nutter '15 threw two scoreless innings for his first save.

Mike Odenwaelder '16 racked up three singles, stole three bases and scored a run for the Lord Jeffs. Andrew Vandini '16 recorded two hits and an RBI. Taiki Kasuga '14 finished with one hit, one RBI and a stolen base. Quinn Saunders-Kolberg '14 singled and scored a pair of runs.

Alex Pachella '15 (1-2) had a strong outing for the Continentals as he allowed four runs (two earned) on seven hits and struck out a season-high eight batters in 5.2 innings. Relievers Andrew Jaffoni '15 and Ryan Crawford '15 gave up just two hits and no runs in the final 3.1 innings.

Joe Jensen '15 had a single, scored a run and stole two bases for Hamilton. Jensen leads the NESCAC with 25 stolen bases this year. Gabe Klein '13 and Ben Goffin '15 collected one single apiece. Lukas Bridenbeck '13 had the team's RBI in his return from injury.

Hamilton (11-17, 2-5) took advantage of Amherst's only error by scoring a run in the bottom of the first. After Jensen reached on the infield error, Sam Fuentes '13 laid down a sacrifice bunt that moved him to second. A single by Klein put runners on the corners and Jensen scored on Bridenbeck's groundout to the second baseman.

The Jeffs tied the score with a run in the top of the third and took a 2-1 lead with another run in the fourth. Saunders led off the third with a single through the left side and went to second on Vandini's sacrifice bunt. After Brendon Hardin '15 singled, Kasuga drove in Saunders with a single to center. Odenwaelder led off the fourth with a single, stole second, went to third on a wild pitch and scored on a passed ball.

Amherst added two insurance runs in the sixth inning for a 4-1 lead. Pachella retired the first two batters and then hit Dan Pillitteri '13. Pillitteri stole second and Saunders drew a walk, but the last pitch was in the dirt and Pillitteri moved up to third. When Connor Murray '16 attempted to throw him out at third, the ball sailed into left field, Pillitteri scored and Saunders went to second. Vandini drove in Saunders with a single to right center and knocked Pachella out of the game.

The Continentals tried to rally in the bottom half of the inning when Klein walked and Bridenbeck was hit by a pitch with two outs. But Cook got the next batter to ground out and Hamilton put just one runner in scoring position the last three innings.