Baseball drops pair of games in Florida
---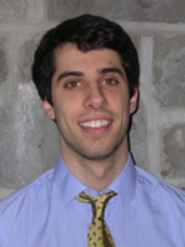 Hamilton College lost two nine-inning, non-conference games in Winter Haven, Fla., on March 16.

Washington College of Maryland (11-1 overall) scored eight runs in the top of the ninth inning to pull out an 11-10 victory against Hamilton. The Continentals led 6-0 after two innings and 10-3 after seven. Washington scored three runs, including the tying and go-ahead runs, on a two-out infield error.

College of Mount Saint Vincent (7-4) snapped a 4-4 tie with four runs in the bottom of the fourth inning, and went on to post a 9-5 victory against Hamilton. The Continentals edged Mount Saint Vincent 3-1 at home in 2011.

Against Washington, starter JJay Lane '15 was effective on the mound, as he allowed three runs on nine hits, struck out six and walked none in 6.2 innings. John Wulf '12 took the loss in relief. Wulf allowed two unearned runs in two-thirds of an inning.

Sam Fuentes '13 doubled, stole two bases and drove in two runs for Hamilton. Gabe Klein '13 singled, doubled and drove in a run. Sam Choate '12 collected two hits and scored twice. Alex Pachella '15 drove in a run and scored two.

Against Mount Saint Vincent, Fuentes finished with three hits and one RBI. Tyler Reinhold '15 and Choate singled and drove in one run apiece. Klein went 1-for-1 with three walks and two stolen bases. Wulf singled and stole two bases. He also pitched two scoreless innings of relief. Alex Zeig '14 allowed six runs on six hits in three innings and took the loss.

The Continentals (2-5) take on Drew University for another non-conference game in Florida on Saturday, March 17.