Baseball drops season opener to McDaniel
---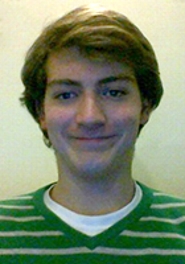 McDaniel College scored six runs in the top of the first inning and went on to a 15-6 win against Hamilton College at Chain O' Lakes Field in Winter Haven, Fla., on March 14.
Hamilton was playing its season opener, while McDaniel improved to 1-1. Rob Barbieri '13 started on the mound and took the loss. Eli McCargar '10 came on in relief in the second inning and was effective. McCargar allowed just two earned runs on six hits in 3 2/3 innings. Max Currier '10, who was behind the plate for three innings, pitched a scoreless ninth and struck out two batters.

At the plate, Alex Augustyn '10 went 2-for-3 with a double. Currier was 2-for-2 and Dan Peters '13 collected two hits. Justin Atwood '11 tripled and Kevin Prindle '13 scored two runs.

Kevin Prindle '13 also scored Hamilton's first run in the second inning. Augustyn hit a single in the third inning and advanced to second when Wes Mayberry '11 grounded out to the pitcher. Atwood's second career triple drove in Augustyn to make the score 6-2.
Sam Choate '12 singled in the fourth, and Augustyn followed with a double to drive him in and cut the deficit to 6-3 after four innings. McDaniel put up six more runs in the fifth inning and added three in the sixth to take control. The Continentals scored once in the sixth and twice in the eighth to account for the final margin.
Sam Fuentes '13 hit a double in his first collegiate action, and Lukas Bridenbeck '13 earned his first hit as a Continental.
Hamilton will play another non-conference game in Auburndale, Fla., against Sewanee on Monday, March 15.