Baseball falls in extra innings at Middlebury
---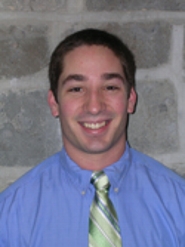 Middlebury College's Alex Kelly reached base on an error and scored on another miscue, and the Panthers walked off with an 8-7 NESCAC West Division win over Hamilton College in 12 innings at Middlebury's Forbes Field on April 14.

After Hamilton's Ryan Crawford '15 retired the first two batters in the 12th, Kelly made it to first on an infield error. Kelly moved to third on Hunter Merryman's single and scored when the outfielder bobbled the ball.

Dylan Sinnickson racked up five hits, including a triple, and scored two runs for Middlebury. Kelly collected a pair of doubles, two RBI and two runs scored. Merryman finished with three hits and Michael Morris and Andrew Lind added two apiece.

Cooper Byrne started on the mound for the Panthers and gave up four runs on seven hits, struck out three and walked three in three innings. John Popkowski (1-0) threw three perfect innings and picked up the win.

Gabe Klein '13 and Colin Henneberger '14 led the charge for the Continentals with three hits apiece. Klein recorded two doubles and drove in a run. Henneberger knocked in two runs, scored a pair and stole two bases. Steve LaRochelle '14 chipped in two hits and drove in two runs and Sam Fuentes '13 finished with a double and a single.

Hamilton starter Alex Pachella '15 allowed four earned runs and 10 hits, struck out three and walked one in 5.1 innings of work. Tommy Moriarty '14 made his 18th relief appearance, which set a school single-season record. Crawford (0-3) pitched the final 3.2 innings and gave up the one unearned run on four hits.

Hamilton (9-15 overall, 2-4 NESCAC West) held a 4-2 lead through three innings and added another run in the top of the fourth before Middlebury tied the score at 5-5 with three runs in the bottom half of the inning. The Continentals grabbed a 1-0 lead in the first when Klein doubled in Henneberger. Middlebury (6-11, 3-6) scored a pair of runs in the second on RBI singles by Max Araya and Garrett Werner.

Hamilton crossed the plate three times in the third and regained the lead. Zack Becker '16 drew a one-out walk, Klein singled to right field and Henneberger drove in Becker with a single to right. After a successful double steal in which Klein scored and Henneberger made his way to third, LaRochelle plated Henneberger with a single through the left side. The Continentals added another run in the fourth on Becker's sacrifice fly that drove in Joe Jensen '15 after Jensen's leadoff triple.

In the bottom of the fourth, Araya led off with a walk and Andrew Lind singled. Pachella retired the next two batters, but three consecutive hits scored three runs. Kelly doubled down the left field line, Merryman singled through the right side and Tom Rafferty hit a single to center.

The Continentals jumped back on top 6-5 in the top of the sixth on Henneberger's single to left that drove in Becker. Middlebury scored single runs in the seventh and eighth and went back in front, 7-6. In the seventh, Sinnickson hit a one-out triple and scored on Morris' infield single. Werner led off the eighth with a walk and came all the way around on Kelly's double to right center.

Henneberger led off the ninth with a single, stole second and advanced to third on a throwing error. LaRochelle knocked in Henneberger with a single to right center that tied the score at 7-7. Hamilton didn't have another base runner the rest of the game. Middlebury left runners at the corners in the ninth and 11th innings before the Panthers finally came through in the 12th.

Hamilton plays a non-conference game against Cazenovia College at DeLutis Field in Rome, N.Y., on Monday, April 15.