Baseball falls to Worcester State
---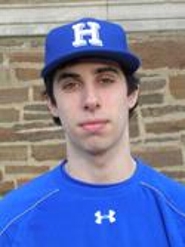 Worcester State took advantage of 14 hits, six walks and three hit batsmen in a 14-4 non-conference win against Hamilton College at Lake Myrtle Field in Auburndale, Fla., on March 20.
Andrew Perkowski '10 started on the mound and took the loss for Hamilton (1-6 overall). Perkowski pitched 3.1 innings and allowed seven earned runs on nine hits. Dononvan Flint '11 retired three of the four batters he faced in the fourth and fifth innings. Nzaba Fonseca-Sabune '12 and John Wulf '12 combined to record seven outs.
Worcester State (5-3-1) grabbed a 2-0 lead in the bottom of the second. Hamilton responded in the top half of the third when Sam Fuentes '13 hit a double down the right field line and stole third base. Fuentes scored on a Wes Mayberry '11 single through the left side.
Worcester added two more runs to go up 4-1 in the bottom of the third, and took control with five runs in the fourth. The Continentals plated one run in the fifth to make the score 9-2. Hamilton scored two runs in the top of the sixth, but Worcester added two of their own in the bottom of the inning before ending the contest with three runs in the seventh. The game was shortened to seven innings due to the 10-run rule.
Mayberry finished with two singles and two RBI. Alex Augustyn '10 hit a double and a single and drove in a run. Michael Matt '11 chipped in a double, and Kyle Mason '11 singled and plated a run. Gennaco and Grady Vigneau '10 each added a base hit.
The Continentals will play a doubleheader against D'Youville College on Sunday, March 21.