Baseball opens 2009 with doubleheader sweep
---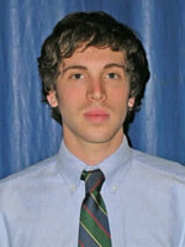 Jake Saidman '09 and Max Foster '10 combined on a three-hit shutout in the opener and the Hamilton College offense exploded for 20 hits in the second game as the Continentals swept a doubleheader from Purchase College at Chain of Lakes Park in Winter Haven, Fla., on March 16.
Hamilton (2-0 overall) won Game 1 by a 2-0 count. Paul Kibbe '04 pitched the last shutout for the Continentals on April 28, 2004 -- a 4-0 win against Union College in nine innings. Hamilton scored in every inning except the first in Game 2 and cruised to an 18-5 victory to complete the sweep of Purchase (3-6).
Saidman allowed three hits in six innings before Foster came on in the seventh. Saidman struck out four and walked just one. Foster struck out the side in the top of the seventh to earn his second career save.
Gideon Clark '09 drove in the only runs of the game with a single in the bottom of the fifth inning. Alex Augustyn '10 went 2-for-3 with a double. Pat Gennaco '11 recorded the first hit of his Hamilton career and caught all seven innings.
Ryan Calabrese '09 helped lead a potent offense in the nightcap with three hits, including a double and triple, and three runs batted in. Joe Buicko '11 was 3-for-3 with two doubles and three RBI. Wes Mayberry '11 went 3-for-4 with a double and drove in four.
Augustyn and Clark recorded two hits and two runs scored apiece. Justin Atwood '11 scored three runs and Michael Matt '11 crossed the plate twice. John Wulf '12, Sam Choate '12 and Todd Haylon '12 picked up their first collegiate hits. Wulf also drove in two runs.
Augustyn started on the mound and allowed three runs in three innings. Zak Cohen '09 pitched the fourth and was credited with his first win at Hamilton. Nzaba Fonseca-Sabune '12, Max Currier '10 and Stephen Wright '12 combined to shut out Purchase over the final three innings.
The Continentals led 8-5 through four innings, but broke the game open in the top of the fifth with five runs for a 13-5 advantage. Hamilton added one run in the sixth and four in the seventh.
The Continentals take on 2008 NCAA Division III champion and nationally ranked No. 1 Trinity College in a single nine-inning game at the same site on Tuesday, March 17, at 3 p.m.