Baseball defeats Middlebury for first NESCAC win of 2012
---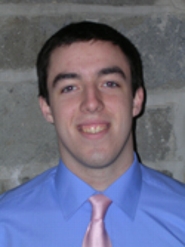 Alex Pachella '15 allowed two earned runs over 7.1 innings to lead Hamilton College to a 5-3 win over Middlebury College in a NESCAC West Division game at Hamilton's Royce Field on April 13.

Hamilton (5-19 overall, 1-3 NESCAC West) picked up its first NESCAC West win. The Continentals host Middlebury for a NESCAC West doubleheader on Saturday, April 14, at noon.

Pachella scattered six hits, struck out seven batters and didn't issue a walk. Tom Moriarty '14 came on in relief with one out in the eighth inning and tossed 1.1 scoreless innings. Andrew Hove '15 retired the final Middlebury batter to earn his first career save.

Sam Choate '12 led the Continentals' offense with two hits, including a double. Choate drove in one run and scored another. John Wulf '12 singled and scored two runs, and Sam Fuentes '13 added a single and a run. Lukas Bridenbeck '13 and Tyler Reinhold '15 each singled and drove in a run, and Thomas Merriman '15 had the other Hamilton hit.

Starting pitcher Michael Joseph '13 scattered six hits and allowed two earned runs in six innings of work for the Panthers. Joseph walked two batters and struck out six. Logan Mobley '15 pitched the final two innings and allowed one hit.

Michael Morris '13 paced the Middlebury offense with two hits, including a double, scored a run and drove in one. Zach Roeder '12 lined a two-run single, and Alex Kelly '14 singled and scored two runs. Thomas Driscoll '13, Matt Wassel '12 and Will Baine '12 had the other three hits for the Panthers, who have lost five straight games.

Hamilton opened the scoring with a pair of runs in the bottom of the fourth inning. Wulf laced a leadoff double to left-center field and one batter later, Choate singled to put runners on the corners. After Choate stole second, Reinhold lined a single that deflected off Joseph and allowed Wulf to score. Bridenbeck followed with a sacrifice fly to center field to cap the inning.

The Continentals tacked on three unearned runs in the bottom of the fifth inning. Merriman singled to lead off and moved to second base on a walk to Fuentes. After a fielder's choice forced Merriman out at third, Hamilton had runners on first and second with two outs. Klein laced a ball that got past the shortstop and allowed Wulf and Fuentes to score. Choate followed with an RBI double that scored Klein for a 5-0 lead.

Middlebury (8-10, 2-5) did not have a baserunner until the fifth inning. The Panthers got a run back in the top of the sixth inning when Kelly reached on a two-out error and scored on an RBI single by Morris.

Middlebury narrowed its deficit to 5-3 with two runs in the top of the eighth inning. Kelly lined a one-out single to left center and moved to third on Morris' double down the left field line. Roeder followed with a two-run single to left that scored both runners. The Panthers had the tying run on base with two outs in the ninth inning, but Hove got Morris to fly out to right field to end the game.