Baseball clinches Middlebury series with DH split
---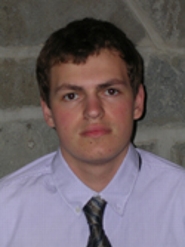 JJay Lane '15 allowed one earned run in six innings and Andrew Hove '15 earned his second save in as many days to salvage a split for Hamilton College in a NESCAC West Division doubleheader against Middlebury College at Hamilton's Royce field on April 14.

Hamilton (6-20 overall, 2-4 NESCAC West) won a NESCAC West series for the first time since 2009. The Continentals fell 12-2 in the first game, and came back to win the nightcap, 5-4. Hamilton topped Middlebury 5-3 on Friday afternoon.

In Game 2, Lane scattered five hits, walked three batters and struck out six. Tom Moriarty '14 allowed one earned run in 1.1 innings of relief. Hove came on with one out in the eighth inning and held the Panthers scoreless the rest of the way.

Tyler Reinhold '15 paced the Continentals offense with two hits, including the first home run of his Hamilton career. Sam Choate '12 added a homer and drove in two runs. Choate is tied for second place on the team's all-time list with 12 home runs -- one behind the leader. Gabe Klein '13 singled twice and drove in a pair of runs, and Lukas Bridenbeck '13 and Colin Henneberger '14 finished with two hits apiece.

Will Baine '12 led the Middlebury offense with two hits and two runs. Alex Kelly '14 had two hits, including a double, and Michael Morris '13 smacked a solo home run. Thomas Driscoll '13 had the other hit for the Panthers. Starting pitcher Matt Leach '15 surrendered eight hits and five runs in six innings. Leach didn't issue a walk and struck out three batters. Andy Dittrich '13 held the Continentals scoreless over the final two innings.

Hamilton jumped out to a 3-0 lead in the bottom of the first inning. Sam Fuentes '13 singled to lead off and moved to third on a sacrifice bunt by John Wulf '12. Klein singled through the right side to score Fuentes, and Choate followed with a blast to left field.

Middlebury (9-11, 3-6) got a run back when Morris led off the top of the third inning with a home run to left. Reinhold answered with a solo home run to lead off the bottom of the fourth inning that put Hamilton ahead 4-1.

The Panthers pulled within 4-2 in the top of the sixth inning. Baine lined a one-out single to center, stole second base and scored on a sacrifice fly to center by Dylan Sinnickson '15.

The Continentals responded with a run in the bottom of the inning. Bridenbeck sent a two-out single to center field. After he advanced to second on a wild pitch, Bridenbeck scored on a single to right field by Henneberger.

Middlebury cut its deficit to 5-4 with a pair of runs in the top of the eighth inning. Hunter Merryman '15 drew a leadoff walk and moved to second base on a single by Baine. Merryman and Baine each advanced on a groundout by Tyler Wark '12, and both scored on an error that allowed Sinnickson to reach first base. The Panthers had the tying run on third base in the top of the ninth inning, but Hove got the final Middlebury batter to ground out to the shortstop to seal the victory.

In Game 1, starting pitcher Cooper Byrne '15 scattered three hits and one earned run over six innings of work for the Panthers. Byrne walked two batters and struck out four. Eric Truss '15 pitched a scoreless seventh inning and allowed one hit.

Matt Wassel '12 paced the offense with a double and a home run. Wassel scored two runs and drove in three. Baine collected three hits, including a pair of doubles, and drove in a run. Merryman doubled and finished with three hits and two runs batted in, and Kelly singled twice and drove in a pair of runs.

Klein doubled and drove in two runs to lead Hamilton's offense. Fuentes doubled and scored a run, and Bridenbeck and Nick Taylor '15 had the other two hits. Wulf finished with a walk and a run. Ryan Crawford '15 started on the mound, pitched five innings and suffered the loss.

Middlebury scored in each of the first three innings to take an 8-1 lead after three. Morris lined a two-out single in the first inning and stole second base. Roeder walked and Wassel followed with a double to right to score Morris and Roeder. Merryman capped the inning with a double to right that gave the Panthers a 3-0 lead.

Hamilton got a run back in the bottom half of the inning when Fuentes reached on a leadoff error, moved to third on Wulf's groundout and scored on Klein's sacrifice fly to center.

Middlebury stretched its lead to 5-1 with two runs in the top of the second inning. Wark reached on an error to lead off the inning and moved to third on Sinnickson's single down the right field line. Sinnickson stole second, Driscoll walked and Kelly followed with a single to right to plate Wark and Sinnickson. Roeder flied out to right and a strong throw by Reinhold cut down Driscoll at the plate to end the inning.

Wassel led off the top of the third inning with a home run to left field. Merryman singled and advanced to third on Baine's double to center. Wark followed with a single that scored Merryman, and Sinnickson capped the inning with a sacrifice fly that brought home Baine.

The Panthers added three runs in the top of the sixth inning. Hamilton got a run back on Klein's double that scored Wulf in the bottom of the inning, but the Continentals couldn't get any closer, as Middlebury added a run in the top of the seventh.

Hamilton hosts Wesleyan University for a NESCAC West game on Friday, April 20, at 4 p.m.