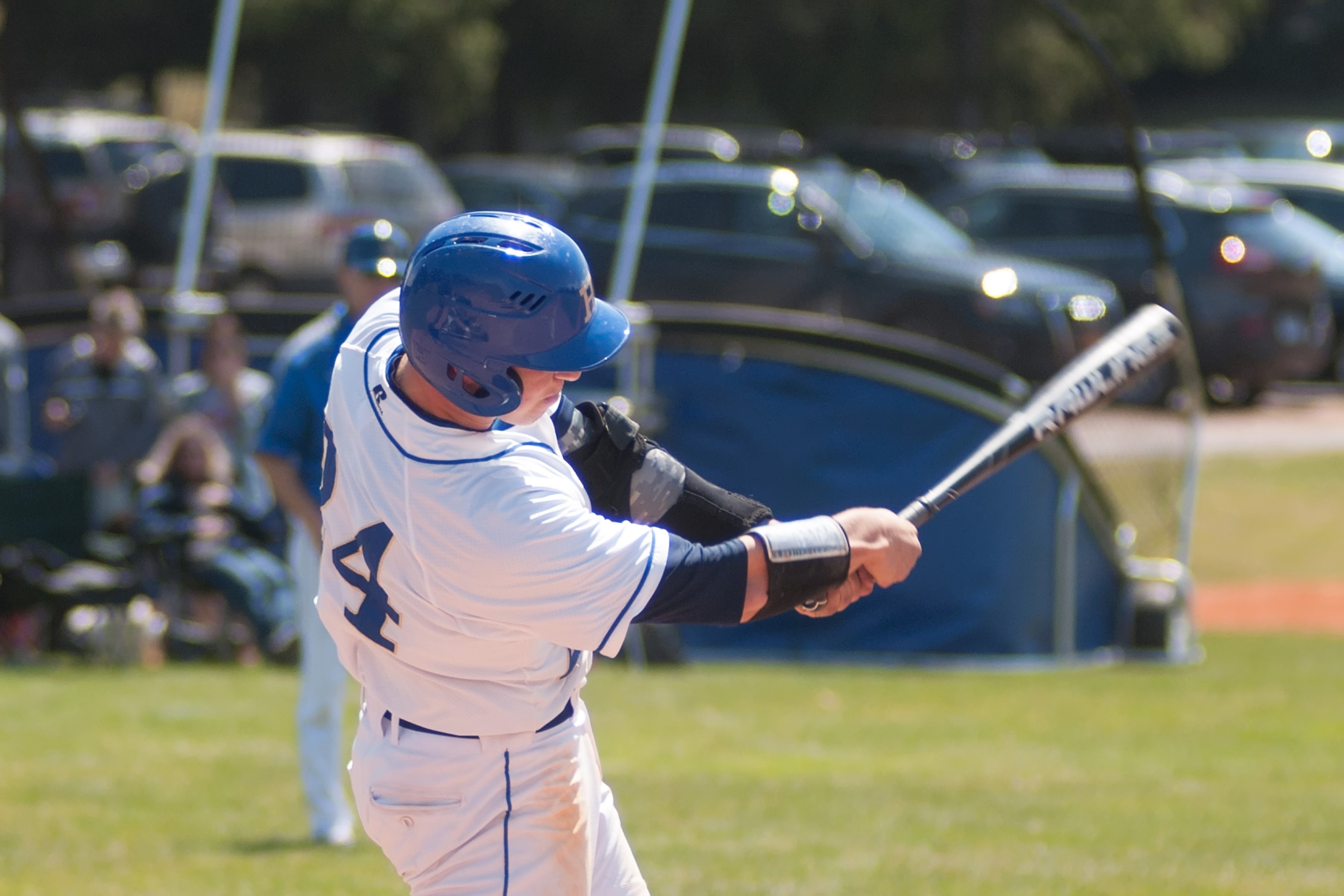 The Hamilton College baseball team snapped a three-game losing streak with a 6-4 win over Cazenovia College on Wednesday night. The game, played at Onondaga Community College, was called after seven innings because of weather conditions.

Box Score

Spencer Vogelbach '18 allowed just six hits in throwing his first complete game of the season and Ryan Wolfsberg '17 hit a tie-breaking home run in the fifth inning.

Vogelbach struck out nine Wildcats in the longest outing of his career. He retired nine of the last 10 batters he faced, picking up five strikeouts in that span.

Wolfsberg led off the fifth with his second home run of the season. The Continentals (11-9 overall) added an insurance run when Dean Rosenberg '18 doubled home Andrew Haser '17, who'd been hit by a pitch.

The Wildcats (10-15) had just two baserunners over the final three innings – both on singles by Dan Hodne '15. Hodne led off the fifth with a single and scored on a sacrifice fly by Chris Schad '18 after moving to third on a sacrifice bunt and a passed ball. In the seventh, Hodne singled with two outs to bring the tying run to the plate but Vogelbach closed out the game with his third strikeout of the inning.

Hamilton scored three unearned runs without a hit in the first as four straight Continentals reached base with two outs. Wolfsberg, who started the rally with a walk, scored on a throwing error by Cazenovia's catcher and an infield error by the Wildcats allowed two more Hamilton runs to score.

Hodne, who had three of the Wildcats' six hits, capped the hosts' three-run second inning with a game-tying double. Billy Bigsby '17 tripled in a run to start the scoring, then came home on a sacrifice fly by Nate Dietz '17.

Tyler Reinhold '15, who's eight for his last 14, had two of Hamilton's eight hits. Zack Becker '16 extended his hitting streak to eight with a fourth-inning single.

Jake Hill '18 struck out 10 in five innings of work for the Wildcats.

The Continentals host Williams College this weekend for a NESCAC West Division doubleheader. The teams play a 2 p.m. game on Saturday, April 25, and a noon doubleheader on Sunday (the original schedule of a single game on Friday and a Saturday doubleheader has been changed because of anticpated weather conditions).