Baseball volunteers at local Special Olympics event
---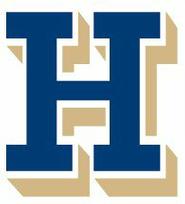 Nine upperclassmen from the Hamilton College baseball program served as volunteer referees at a Special Olympics New York bocce ball tournament held at the Toccolana Club in Rome, N.Y., on Sept. 22.

The Hamilton baseball players and members of the Morrisville State College men's ice hockey team enjoyed positive interaction with Special Olympics New York's dedicated and enthusiastic throng of athletes, coaches, volunteers and fans.

After the championship round was complete, Hamilton's student-athletes participated in the medal ceremony. The baseball players handed out bronze, silver and gold medals to the competitors.

"It was exciting to see the competition unfold," pitcher Joe Wagner '14 said. "The athletes and coaches made the day a memorable experience. The joy on the athletes' faces during the medal ceremony was contagious. That was the most rewarding part of the day."