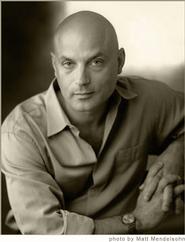 Best-selling author and Bard College professor Daniel Mendelsohn will present a lecture, An Odyssey: A Father, A Son, and An Epic at Hamilton College on Thursday, Sept. 18, at 4:10 p.m., in the Taylor Science Center's Kennedy Auditorium. The lecture is free and open to the public.
Mendelsohn's talk will intertwine an ongoing reading of the Greek classic The Odyssey around a personal narrative that itself combines adventures both real and metaphorical. That narrative is a father-son story: an account of how a year-long reading of the poem that the author undertook with his ailing father affected their relationship to each other and, eventually, to the enduring questions the author was faced with once his father fell ill and began to die. His talk will be a combination of a reading from this new work and a discussion of it.
Mendelsohn is an award-winning critic and essayist, and columnist for The New York Times Book Review. He earned a doctorate in classics at Princeton and began his career in journalism in 1991, contributing to such publications as The Village Voice and The Nation.
His translations, reviews and essays on books, movies, theater and television have appeared regularly in numerous national publications, most frequently the New Yorker, The New York Review of Books, and The New York Times. Mendelsohn is the author of seven books, including The Elusive Embrace (1999), a memoir of family history and sexual identity twined around meditations on classical texts; and The Lost: A Search for Six of Six Million, the 2006 account of Mendelsohn's search for information about six relatives who perished in the Holocaust.