Bicentennial Initiatives Campaign Surpasses All Goals
---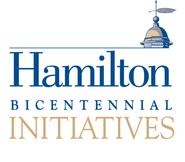 In the final chapter of its 200th anniversary observance, Hamilton concluded its Bicentennial Initiatives campaign on June 30, 2013, with gifts and pledges of $139.8 million.
Campaign Chair Jeff Little '71 said Bicentennial Initiatives was centered on the College's three most pressing priorities: student financial aid, arts facilities and growing unrestricted support through the Annual Fund. "We conducted a campaign that was shorter in duration than our previous efforts and focused squarely on a smaller number of critical needs. Our alumni, parents and friends understood the importance of these priorities and responded generously, despite a sluggish economy. We are very grateful."
Little, who also serves as vice chair of the Board of Trustees, said the campaign's original goal of $117 million was increased by the trustees to $133 million a year ahead of its planned completion. As a result, the College recently admitted its fourth class under the new need-blind policy and began construction in 2013 for new theatre and studio arts facilities.
"Because of the success of Bicentennial Initiatives," Little said, "we can continue to ensure that any qualified student, regardless of family resources, has access to a Hamilton education. New funding also has helped the College provide state-of-the-art facilities for students and faculty to develop their creative potential."
Little has now chaired the last three capital campaigns for Hamilton. Bicentennial Initiatives, Excelsior and The New Century Campaign raised a total of $430 million for College priorities. "All Hamiltonians, past and present, owe Jeff Little our thanks," said Vice President for Communications and Development Dick Tantillo. "Because of his leadership, our students and faculty have the resources to benefit from one of the best educations in America. Jeff was joined by hundreds of other Hamilton volunteers around the world whose efforts were critical to the success of the campaign."
Overall giving in 2012-2013 was $25.6 million which is the 4th best fundraising year in the College's history. Included in this support is the College's Annual Fund. Tantillo said, "The College's 2012-13 Annual Fund surpassed it $6.6 million goal by $30,000, a new record for unrestricted giving. Each year alumni contributions to the College place Hamilton among the top 1 percent of all colleges nationally for alumni support." Hamilton parents are also generous, contributing $2 million this year.